Want to look for specific types of recipes in your Recipes Box? Use our recipe filters to find exactly what you're looking for! 
Start by clicking on the magnifying glass at the bottom of your screen to bring up your Recipe Box search tool.  You can then click on any of the suggested filters to look for recipes.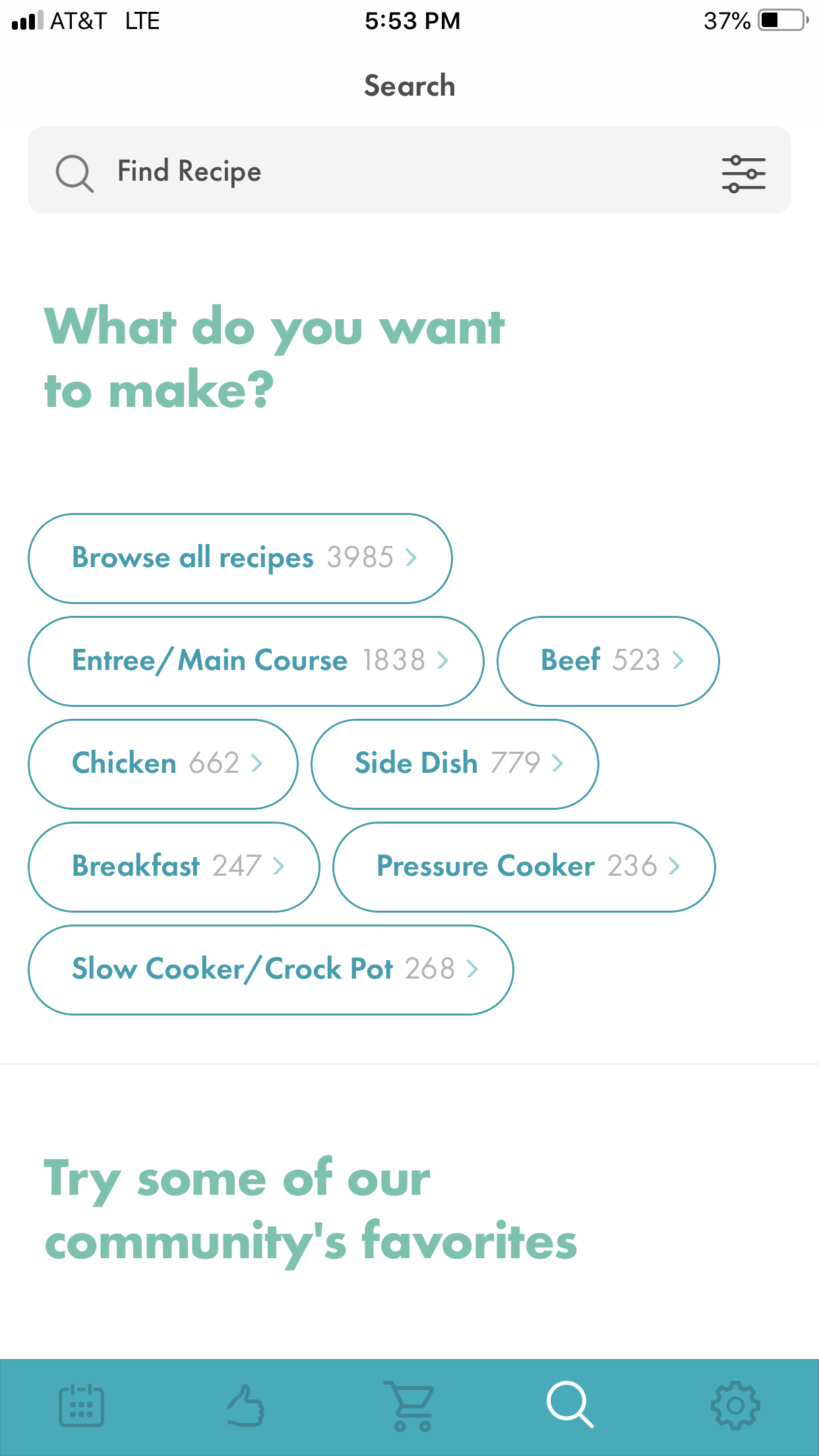 To get to your full Recipe Box, click on "Browse all recipes".  From there, click on 

 to filter recipes based on your preferences.  Scroll down  and click "Additional options" to see even more ways to narrow your recipe search.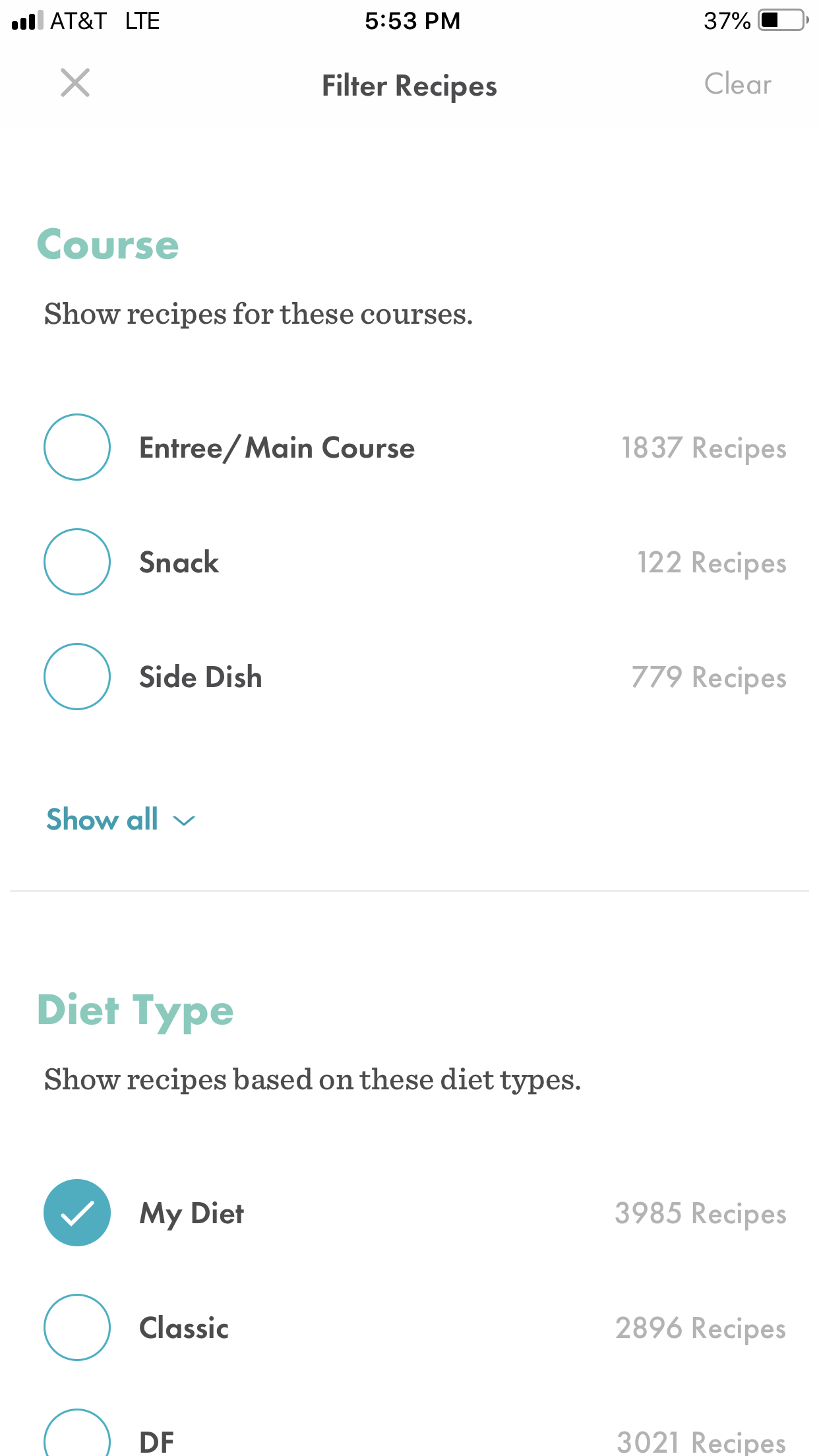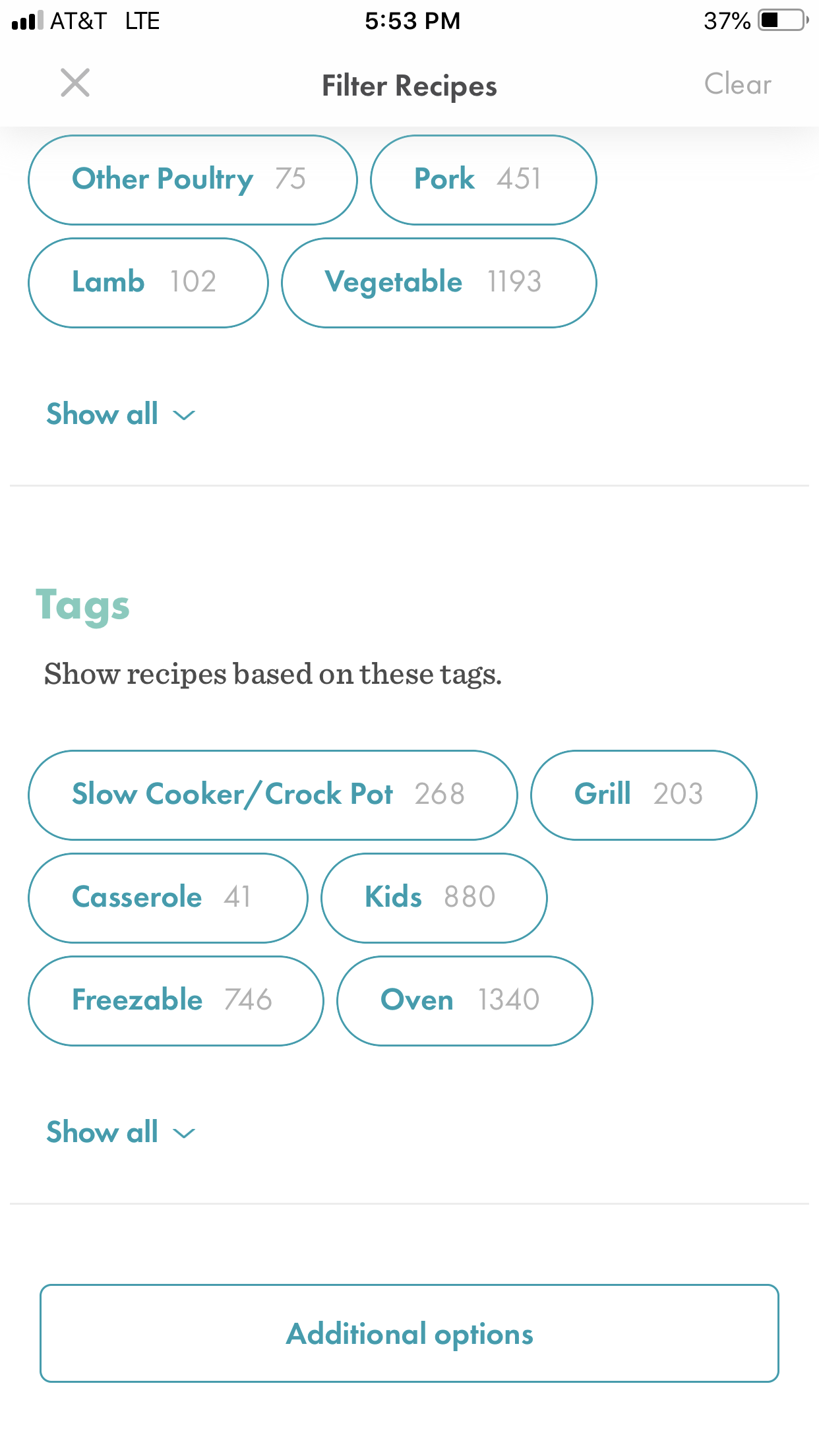 Click here to learn more about our recipe filters.
**Tip:  Keep "My Diet" selected to ensure all results are compliant with your current dietary restrictions.**
To choose a filter, tap on it to turn it blue.  Continue selecting your desired filters.  To remove a filter, touch it again.  When you are finished selecting your filters, tap the button at the bottom of your screen to see the recipes that meet your preferences.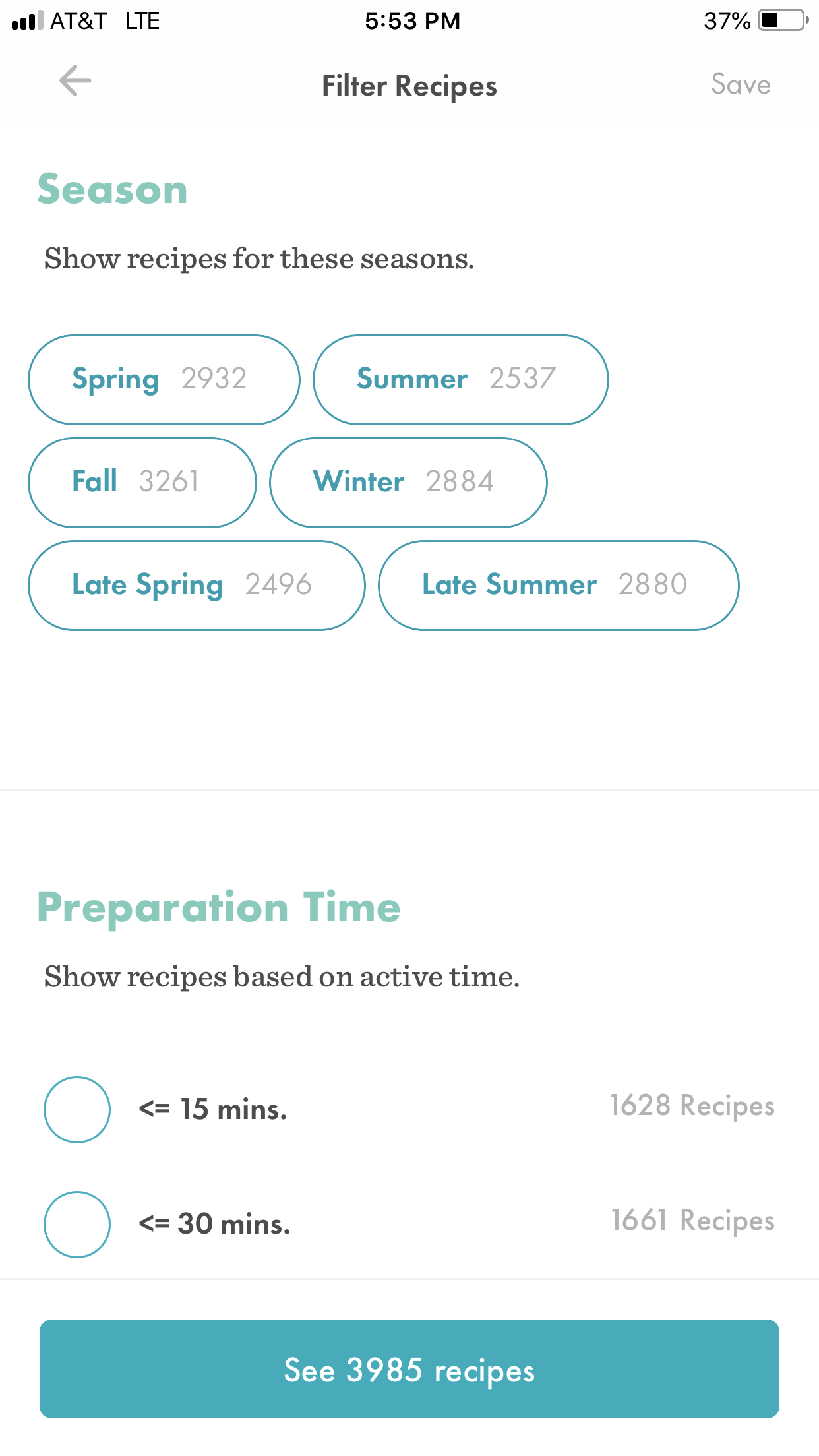 Your Recipe Box will now show you the recipes that meet all of your selected filters.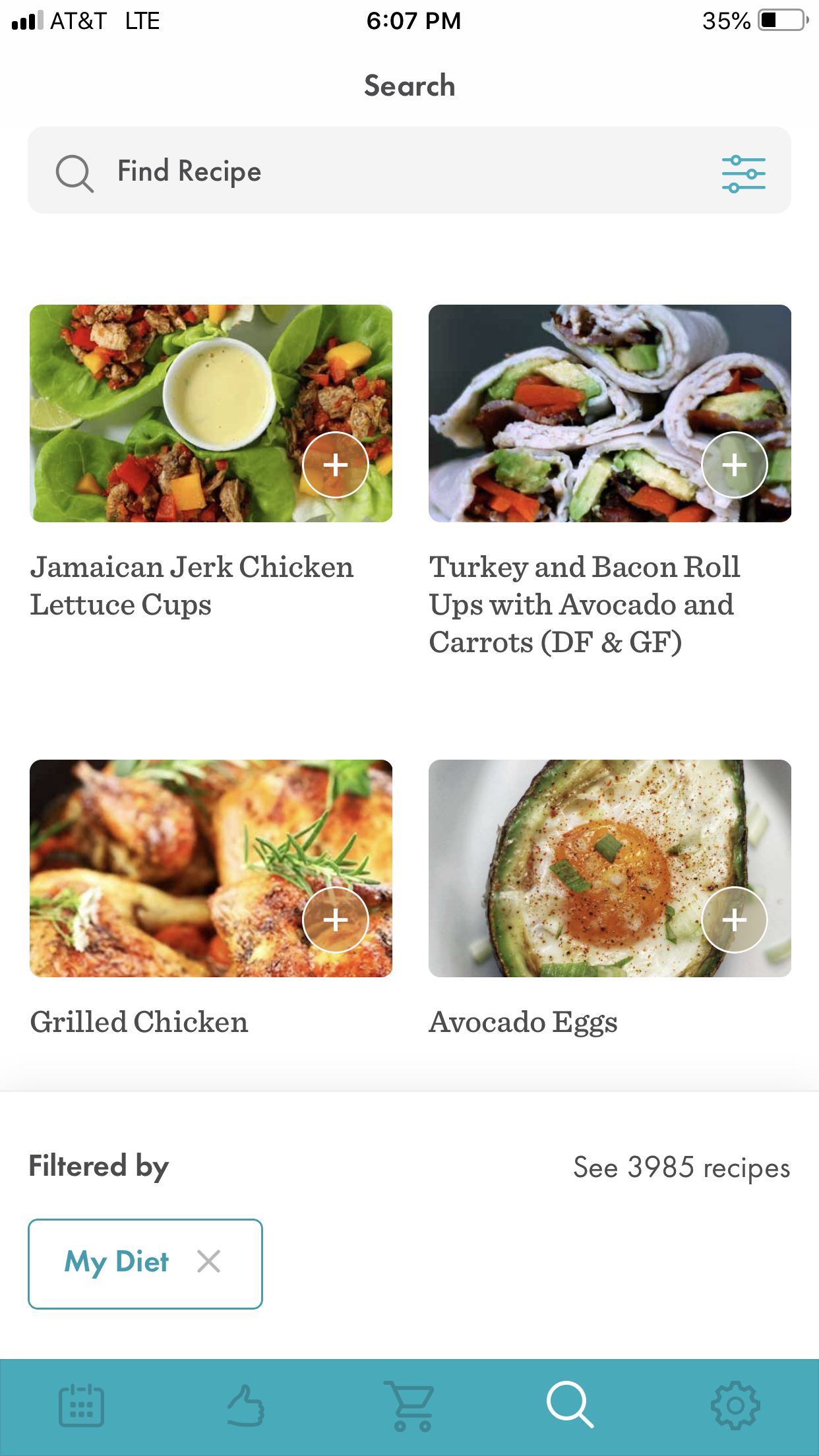 If you wish to add one of these recipes to your Meal Planner, simply click on the plus sign in the lower right corner of the recipe's picture.  You can then choose the date and meal slot you wish to schedule this recipe.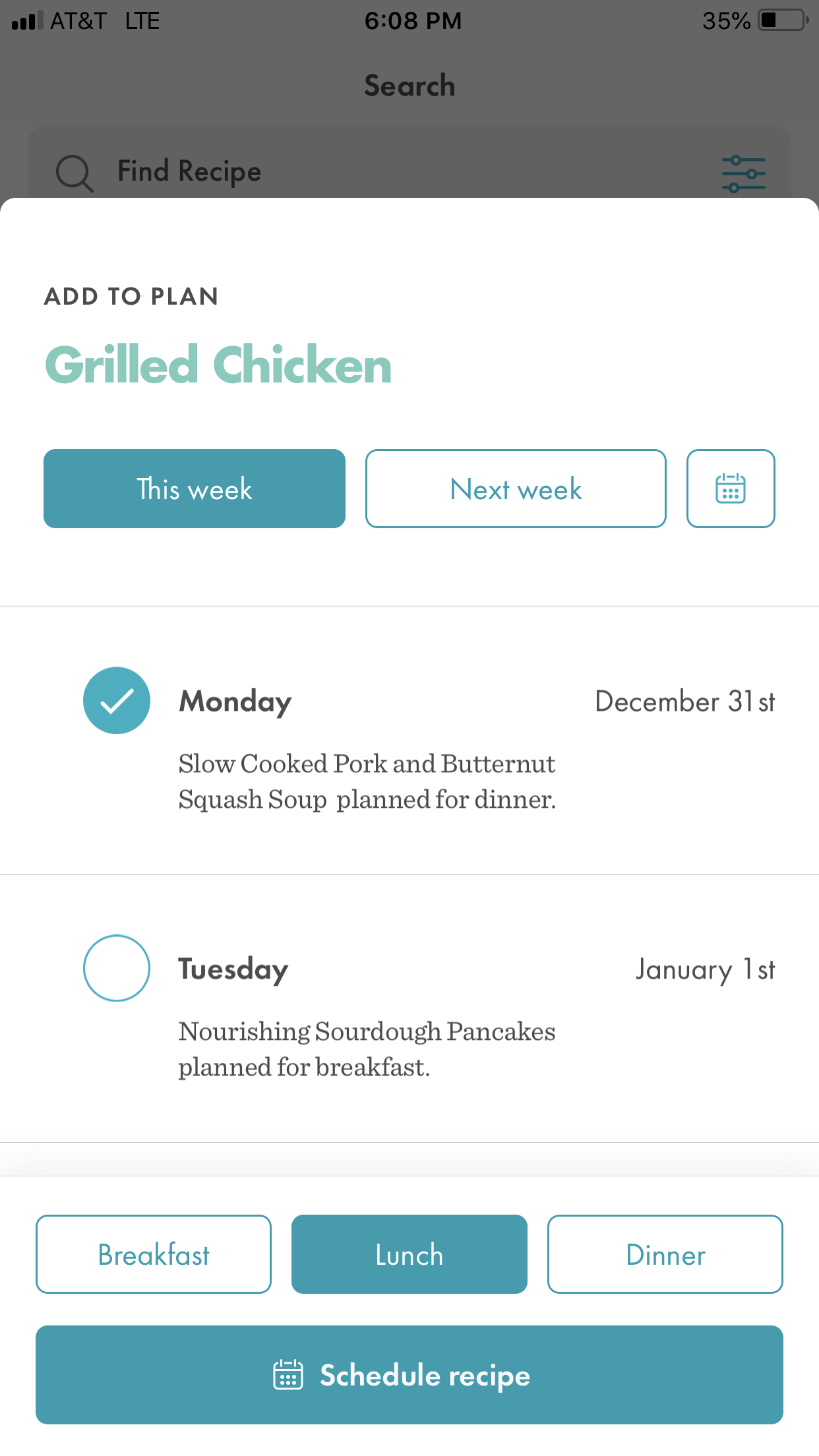 You will then be asked to confirm that you wish to add this recipe to your Meal Planner.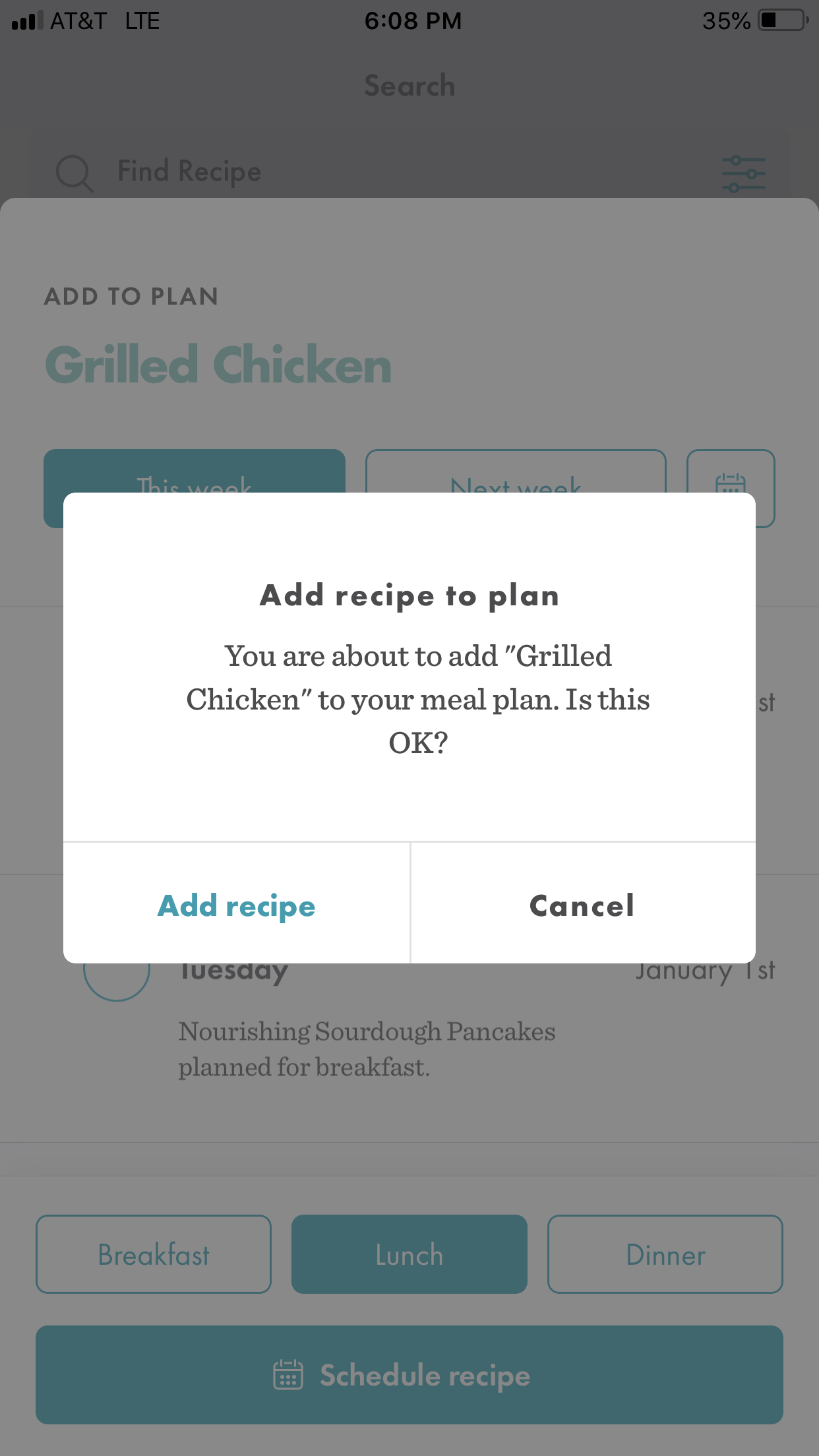 This recipe will now appear in your Meal Planner on the selected date and meal slot.
Want to use some of these Filters to automatically schedule recipes in your Meal Planner? Find out
how by reading the tutorial here!
If you have any further questions or require additional assistance, please pop into chat, or send us an email at support at real plans dot com.