If you want to use a plan that you have already created, but it needs a few changes, you can quickly and easily make copy of a meal plan in simple view.
If you are using the mobile app, you will follow the steps below. If you are using the website, please click here.
Make a copy of a simple meal plan
To copy a simple meal plan:
Open the meal plan you would like to copy
Click the three bars on the upper right side of the screen

Select

Duplicate this plan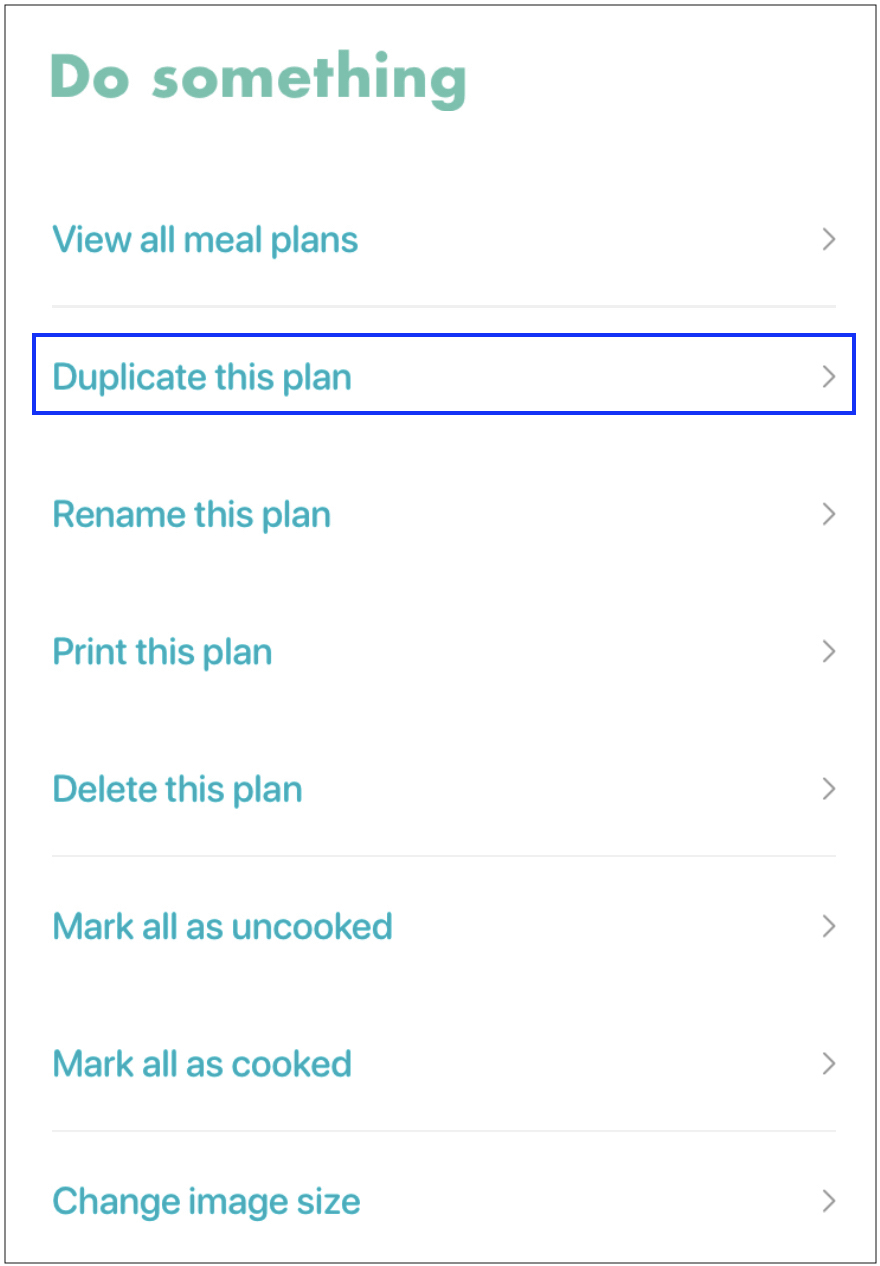 Name the copy of your simple meal plan
In the pop up window that opens:
Enter the

name

for the copy of the meal plan
Click

Save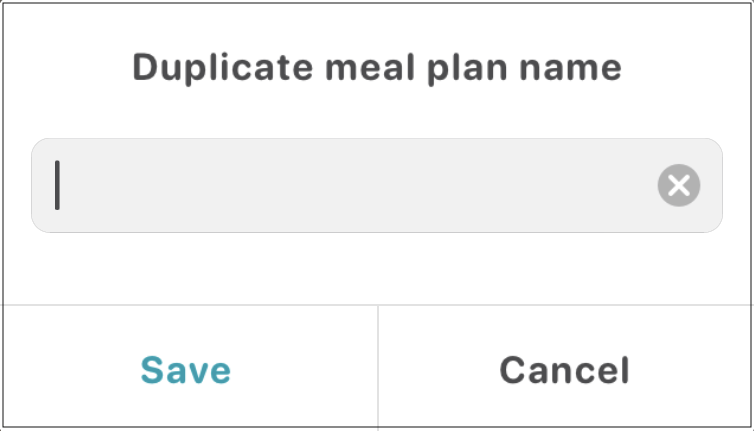 If you need assistance, please send us an email at support(at)realplans.com.