We are happy to provide complete nutritional information, collected from the USDA database, on all Real Plans recipes, contributor recipes, and even on your personally imported recipes!  You can locate the nutritional label inside your mobile app by tapping any recipe to open the details.  Once in the recipe detail screen, navigate to the About section.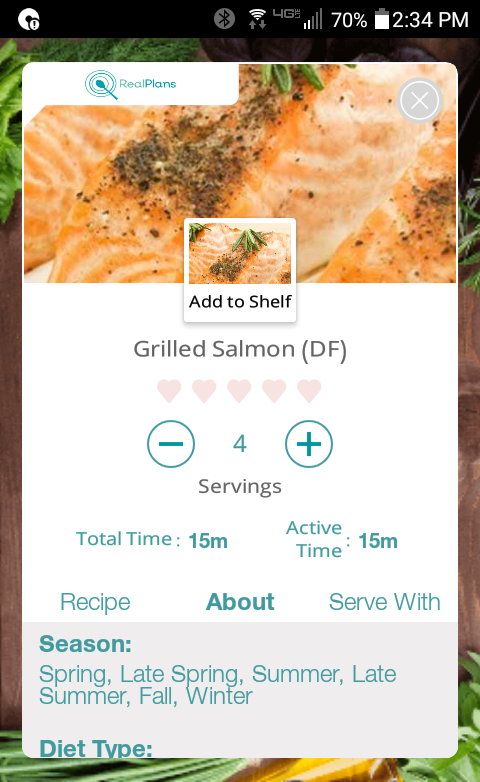 Scroll down to tap on the green Nutritional Information button to access the nutrition label.
You will see nutritional information listed for one serving of the recipe, so keep that in mind if you like to go in for seconds.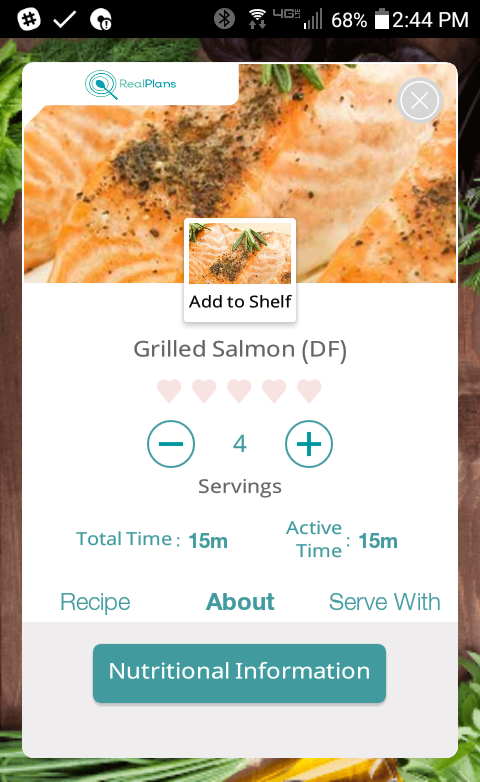 You will then see the nutrition label for this recipe.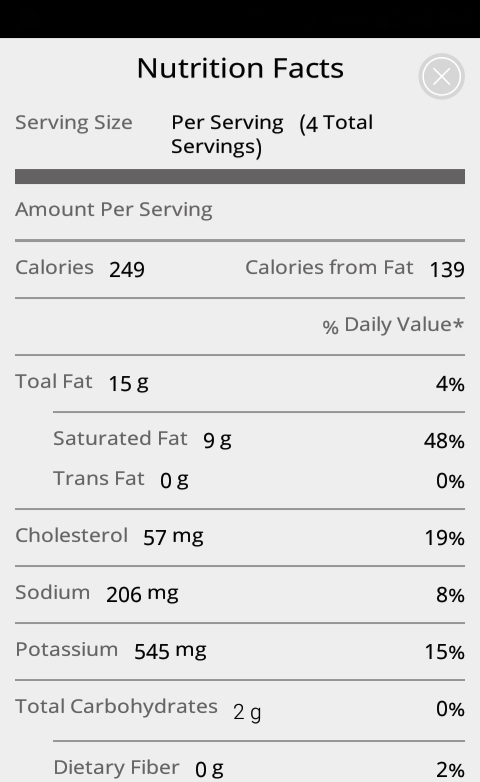 Want more information about our nutritional data? Read more here.
Tracking macros or want to keep a daily record of your nutritional intake?  Click here to learn about our Macro Tracker upgrade!
 If you have any further questions or require additional assistance, please pop into chat, or send us an email at support at real plans dot com.