Our Meal Planner automatically selects recipes according to your preferences, but we know sometimes you want to mix it up a bit! 
To easily access Recipe Roulette, click the + sign on any open day and then click Add Recipe. You will then be taken to Recipe Roulette.
(Alternatively, you can simply click on the Real Plans logo bar at the bottom of the app and navigate to Recipe Box > Roulette.)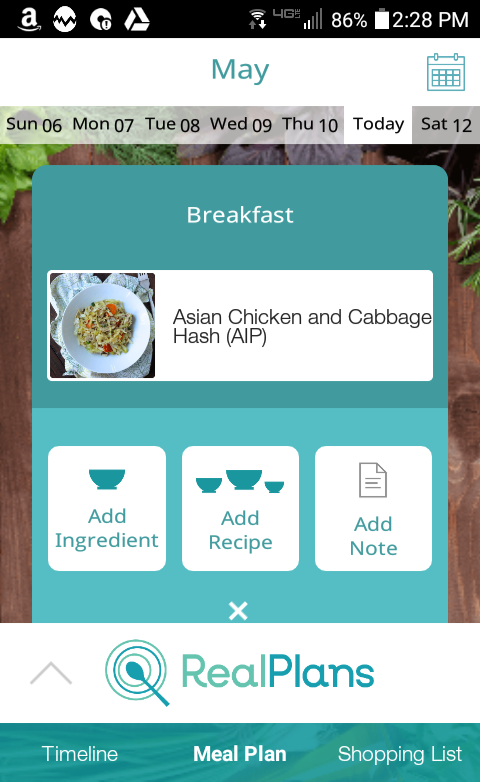 Once inside Recipe Roulette, you will be given a set of recipes that you can "thumb up" or "thumb down". Giving it a thumbs down or swiping left will set the recipe aside. It does not mean that you never want to see this recipe again; it just means, "Show me the next recipe."  If you change your mind and decide you want the recipe, simply tap the recipe to bring it back to the center. Giving a recipe a thumbs up will add it to your shelf. Add as many recipes to your shelf as you would like to plan for the current week. 
When ready, tap on any of the recipes on your shelf to open the menu. Select "Add to Meal Planner".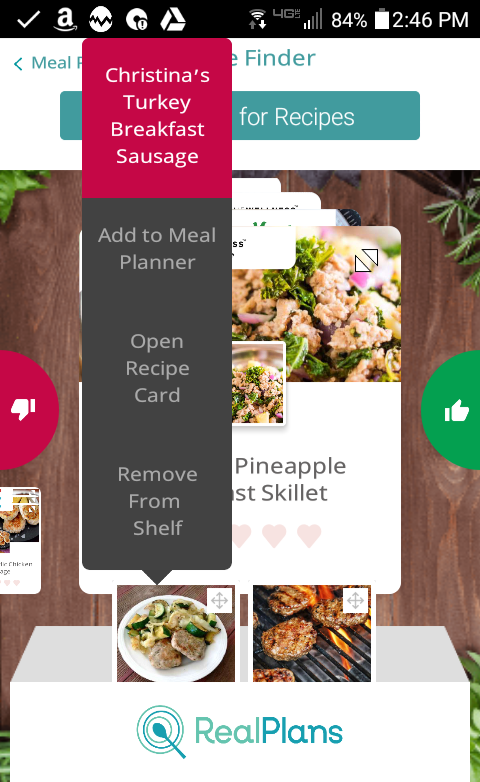 From there, you will be sent back to the Meal Planner. You can then long-hold the recipe and drag it to your preferred meal slot. A horizontal black line will appear in each place that you are able to "drop" your recipe.  
Go here to learn about using Recipe Roulette on our website.
If you have any further questions or require additional assistance, please pop into chat with us, or send us an email at support at realplans dot com.