When you sign up with Real Plans, you choose the default number of servings that you normally want to cook for each meal.  Sometimes, though, you may not be cooking for everyone in your family, or you may have guests coming over and need more servings.  You can easily adjust the number of servings to meet your needs for each recipe on your plan!  
Head to your Meal Planner and open the recipe you would like to adjust.  In the top right corner of the recipe card, you will see "Cook for:" and the number of servings.  Use the arrows to increase or decrease to the desired number.  (This will adjust the serving size for this recipe for this meal only.  To adjust the number of servings you cook for lunch every Wednesday, for example, you would need to change your Advanced Filters settings in Settings > My Meal Plan.)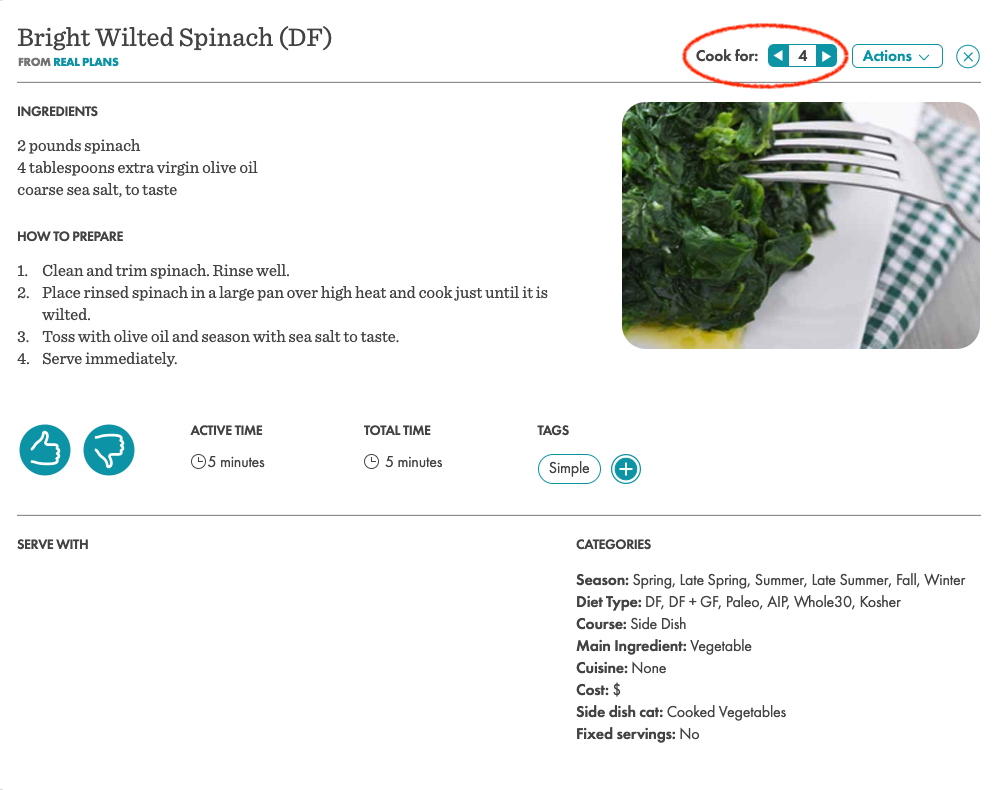 Once you have selected the number of servings you need, you will then see the ingredients adjust. Your shopping list will be updated accordingly to reflect the ingredient amounts that you now need for this recipe.
There are certain recipes, like baked goods and quiches, that are Fixed Servings recipes.  Those will not allow you to adjust the number of servings because doing so may result in the recipe not turning out quite right.  In this case, you will need to make an extra batch (or more, depending how many people you are serving) of the recipe you plan to cook.  For example, if a quiche serves 4 and you need to feed 6 people, you would need to make two batches of that quiche recipe.  Simply use the arrows to increase the number of batches to meet your needs.  Your ingredients will be adjusted, and your Shopping List will be updated.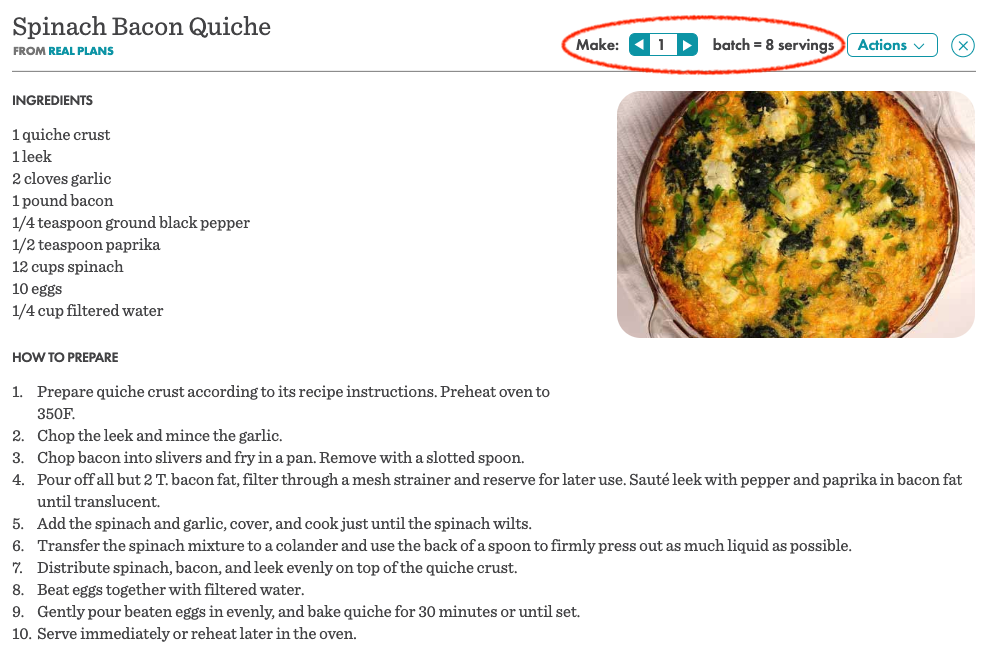 **Using our mobile app?  Click here to learn how to adjust your serving sizes from our mobile app.**
Save