Meal Planning is the best way to eat on a budget and there are several ways that Real Plans helps you do this.
Filter by your budget from your Recipe Box.
On the left side of the recipe box, you'll find an Ingredient Cost Filter. You can Select "$" to filter to our most budget friendly recipes.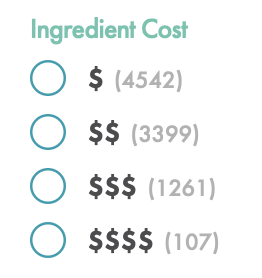 Filter through Recipe Roulette.
From your meal plan, open Recipe Roulette by clicking add recipe in any empty meal on your planner. Your Recipe Roulette will pull up and you can type your Ingredient Cost Filter into the search. For example you can type "$ chicken" and it will suggest chicken recipes, within your dietary plan, that are the most budget friendly.
Tag your favorite budget meals.
When you find a recipe that fits your budget, make sure that you tag it so you can easily search find it in the future. You can read about how to tag recipes here.
Then you can search for the recipes that you tagged directly from the Recipe Box or from your meal plan by clicking on the 

 next to the day of the week and searching from the Recipe Roulette.
Use the settings so your entire meal plan fits your budget.
From your meal plan, click Settings > My Meal Plan > Diet and Schedule where you will see the option for Advanced scheduling.
In the window that opens, click Filters and you'll be given the option so search for tags. Choose simple, budget, or your own filter to have all of those meals filtered to fit your budget.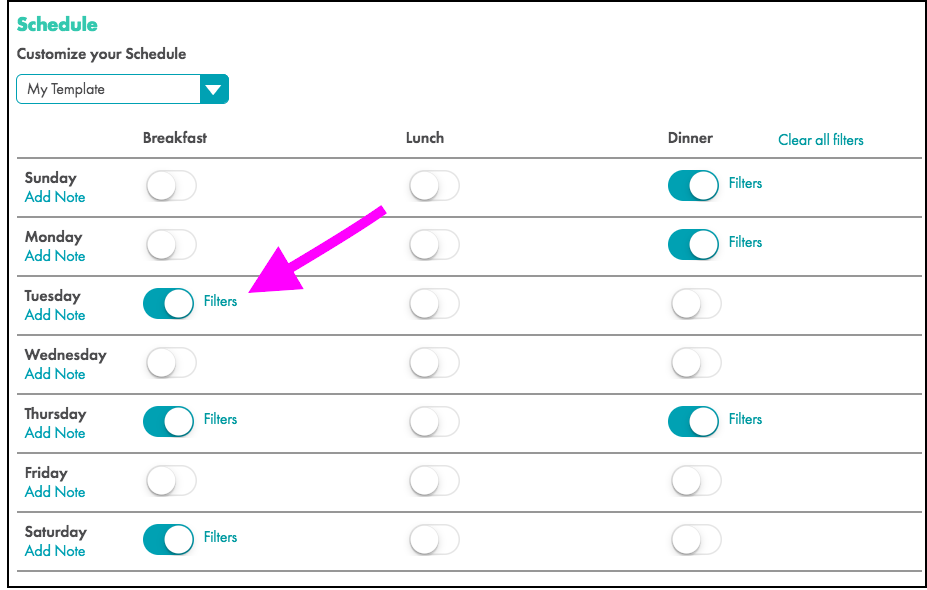 Other budget friendly tips:
Plan for leftovers. Real Plans can even double your servings sizes for all your dinners. This will give you plenty of food to serve for lunch, or other dinners, throughout your week. Settings > My Meal Plan > Diet and Schedule. Click select the leftovers box.
Exclude expensive ingredients or use a substitution. For example, if you find that lamb is expensive in your area, you can exclude it completely from your meal plan.
Use your Shopping List as a Guide. Substitute sunflower seed for pine nuts. Make recipes your own. Use your cursor to hover over an ingredient in your shopping list to see which recipe it comes from.
Shop for just a few days at a time. Wasting food is your biggest enemy in budget cooking. So don't buy food that you won't eat. You can see how to alter your shopping date range here. 
If you have more questions, our Customer Service team is available to help, just hop onto chat with them. 
Save
Save
Save