Want to add items to your Shopping List? We make that easy. You can even schedule items to be purchased at regular intervals. This works great for staples - toilet paper, cat food, or soap. 
From your Meal Planner, click on Shopping List. Find Add Ingredients and enter any items that you want to appear on your shopping list.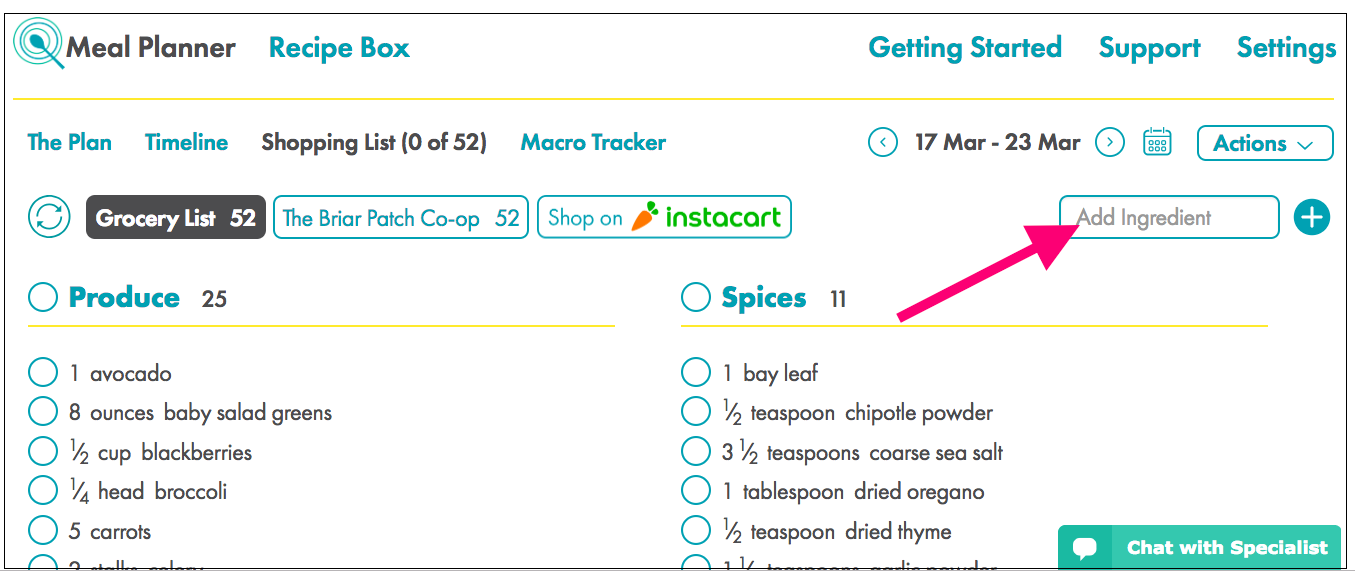 Real Plans will then prompt you to add some data. The more information you add the more helpful your Shopping List will be.
If you just want to purchase this item one time, select Not Scheduled from the Buy this drop down menu.
Scheduling items keeps you on top of your staples and saves time and money. If an item you scheduled is on your shopping list, but you don't need it this week, simply check the box that you have it. You can click 

 to remove an item from your list permanently.
You can also manage the items that you schedule by clicking Manage Scheduled Items under Actions.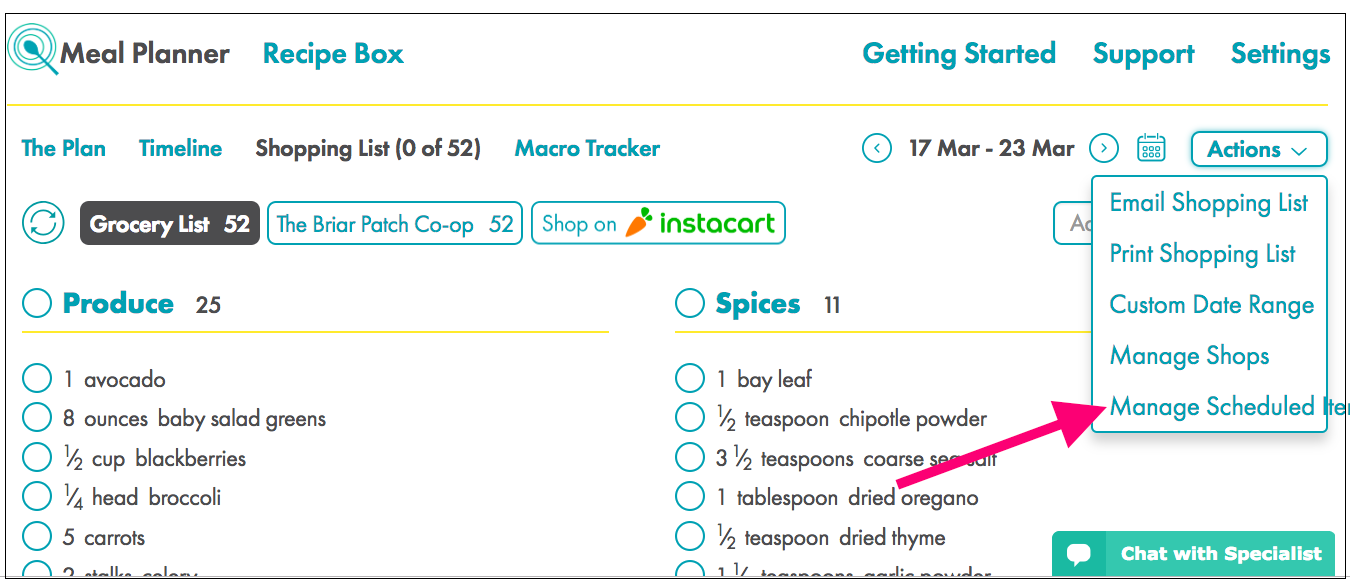 Have more questions about how to manage your shopping list? Chat with our Customer Service Team on the bottom right of your screen. They can help with everything.
Using the mobile app? Click here to learn how to add ingredients to your Shopping List from our mobile app.
Save