Planning your holiday and special occasion meals is so much easier with Real Plans at your side!  Major holiday dinners, like Thanksgiving and Christmas, are already planned for you based on your diet type as part of your Real Plans subscription!  If you are not seeing these meals in your Meal Planner, it may be that your dietary exclusions are keeping them from automatically populating.  If that is the case, there are a couple of ways you can go about adding some special holiday meals to your planner.
The Real Plans Recipe Box is where you will need to go to add some holiday or special occasion meals to your Meal Planner.  Just click on "Recipe Box" in the upper left corner of our website.  Keeping "My Diet" checked, look under "Tags" to find the holiday for which you wish to plan.  We have tags for Christmas, New Year, St. Patrick's Day, and Thanksgiving.  You can also create your own tags* for other holidays or special occasions to easily search for and schedule those recipes, as well. 
Once you have checked "My Diet" and the tag for the holiday or occasion for which you are planning, as well as any other filters you wish to apply, you will see the recipes tagged for that holiday or occasion that also meet your dietary restrictions.
When you find a recipe you would like to add to your holiday meal, you can use the calendar icon to schedule  that recipe to your Meal Planner on the date you wish to serve it straight from the Recipe Box. Click here for more detailed instructions on scheduling a recipe directly from the Recipe Box.
If you do not see the holiday tag you need or are not getting any recipes when it is checked, try unchecking "My Diet".  You may have food exclusions that keep these recipes from showing up.  You can then look through the recipes to see if any would work for you with some simple substitutions.  You could also modify the recipes to meet your needs if you have substitutions that would work.  For example, if a recipe uses butter and you are dairy-free, you could select Actions > Modify in the upper right corner of the recipe card to modify the recipe by changing butter to coconut oil.  You could also simply schedule the recipe as described above and make a note to use coconut oil instead of butter.  Modifying the recipe, however, will make sure you have the correct ingredients needed for the recipe in your Shopping List.
Once you have your holiday meal planned in your Meal Planner, Real Plans has some great tools to help you execute it.  If you wish to keep your holiday shopping separate from your regular grocery shopping or are only shopping for the day of your holiday meal, you can choose a Custom Date Range on the Shopping List to see only the items needed on the day your holiday meal will be served.  Click here to learn how to create a Custom Date Range for your Shopping List.
Our Timeline feature will also help you get your holiday meal on the table.  To create a Timeline for your holiday meal, head to your Meal Planner and select Timeline.  You can then click on only the recipes in your holiday meal to craft your special holiday Timeline.  To learn more about filtering your Timeline by recipe or editing your Timeline instructions, click here. 
The Real Plans blog has some great posts to help you with your holiday or special occasion meal planning, as well.  Here are a few to get you started:
Perfect Turkey Tips For Thanksgiving Newbies
Best Thanksgiving Recipes Roundup
How To Meal Plan With Thanksgiving Leftovers
11 Paleo Desserts For Valentine's Day
Winter Veggies The Whole Family Will Love (Even Your Kids)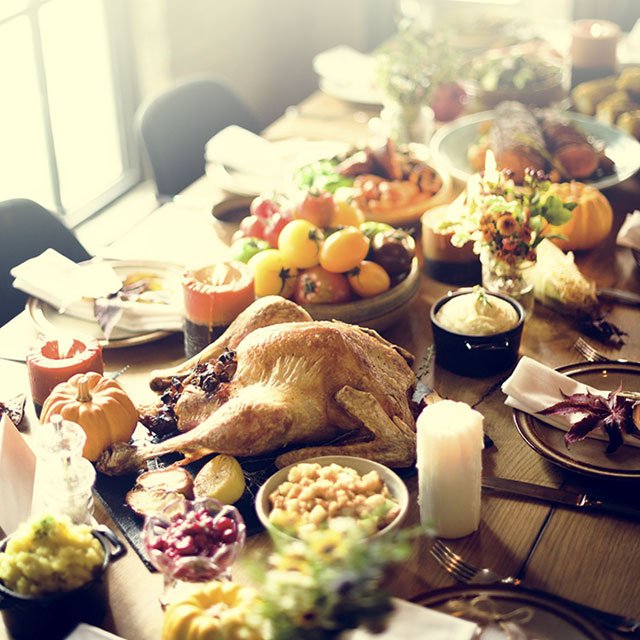 We are confident that all of these features will help you get your holiday meal on the table quickly and easily so you can have a joyous and stress-free holiday with your family!  Please visit us in chat if you need any help planning or preparing for your holiday meals.  Chat is closed on major holidays to allow our support agents to spend time with their families, but we will be providing email support if you need us.  Happy Holidays!