Oftentimes, especially on restricted diets, we find ourselves getting comfortable eating the same things regularly or relying on the same family favorites two or three times a week.  After time, however, we may start to get bored with those items and wish for new and exciting meals.  Real Plans to the rescue!  Since you have the ability to make changes to your diet type, dietary restrictions, and scheduling preferences at any time, you can build a whole new Meal Planner in minutes!
If you need to breathe some new life into your Meal Planner, there are several different things you can do to help change things up and keep you motivated to stay on track.  Here are a few:
Change your diet type
If you have been on the same diet plan for a while, you might want to try a new diet type to switch things up.  Unless you are following a specific plan that requires strict adherence, like Whole30, a quick change to your diet type could open the door to new recipes that you have not seen on your planner before.  Depending on your dietary needs, there may be more than one diet type that works for you.  You could try switching from AIP to Paleo, for example, adjusting your food exclusions as needed to be compliant with your dietary preferences.  This simple change can add some new recipes to your Meal Planner and help avoid any monotony you may have been experiencing. 
Check your food exclusions
Your dietary needs can change, so it is important to check your food exclusions every so often to be sure you are not excluding anything unnecessarily.  For example, perhaps you thought peppers were a problem for you, but after some testing, you determined that they were not the culprit.  You can go back and include them to add more recipes to your Meal Planner.  This is very helpful with elimination diets, especially.  When you have successfully reintroduced a food, you can add it back to your included foods list to expand the number of recipes you will get on your Meal Planner.  (The exception here is Whole30, which has its own reintroduction plan included.  You will not want to add any non-compliant foods to the included list until you have completely finished your Whole30 and Whole30 Reintroductions).  We also encourage you not to exclude any foods on our Top 20 Ingredients list, as this will limit your recipe selection.  Consider not excluding any foods for which you have a viable substitution.  You can also modify recipes to make them compliant with your dietary needs.  This will add recipes to your plan that were previously excluded to meet your restrictions. 
Change your schedule 

If you find that you are not motivated or are too busy to cook all the meals on your Meal Planner, or you are getting tired of having leftovers for lunch everyday, you may want to change your meal planning schedule. Head to Settings > My Meal Plan and select "Advanced scheduling" to advance to the scheduling template (Whole 30 users can get here by selecting Settings > Whole30 Meal Plan).  Here, you can choose which meals you want to cook and how often you eat leftovers. 
Set up or change your Advanced Filters
You can be very specific in the types of recipes you get at each meal using our Advanced Filters.  If you are getting bored with the meals you are getting or are seeing the same recipes repeating, a quick change to your Advanced Filters can solve that.  If you feel like you're getting too many chicken recipes, for instance, you can request beef, pork, or fish as main ingredients on different days to limit the chicken recipes you get.  Click here to see all the ways you can customize your meal planner with our Advanced Filters. 
Import some new recipes
Importing recipes is a great way to add some new life to your Meal Planner and try some new recipes!  If you see some new recipes you'd like to try from a favorite blogger or website, or you have some of your own recipes you'd like to add to your Meal Planner, you can quickly and easily import those to add some variety to your weekly meal plan.
Repurpose your leftovers
Not a fan of eating the same thing two days in a row?  We have a great blog post that shows you how to transform last night's dinner into a totally different lunch for today!  Repurposing your leftovers in this way will minimize your time in the kitchen without causing you to eat the exact same meal the next day.  Use leftover chicken for chicken salad in a lettuce cup or chicken soup, for example.  You can use the Advanced Filters to schedule a pork recipe for dinner and then utilize our notes feature to remind you to use the leftover pork to top a salad for the next day's lunch.  Boring leftovers are a thing of the past!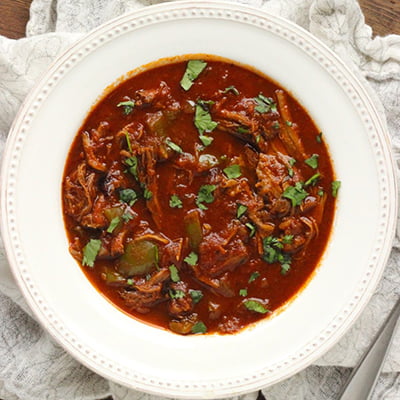 Try something new
Searching your favorite shop's produce section or your local farmers market for a new fruit or vegetable you've never tried before can be a fun family event!  Getting the kids to help search will help motivate them to try something new, as well.  You can search the Recipe Box for recipes containing your new food, or you could import some.  You might also want to try some new recipes every so often to add variety to your Meal Planner.  Try searching the Recipe Box for a recipe you've never tried before.  You can get your spouse and kids on board by letting them look through the Recipe Box to help pick out some new recipes, as well.
Upgrade your subscription with one or more of our add-on contributors
We have lots of awesome recipe contributors that you can add to your Real Plans subscription for even more variety.  You can easily add one or more of our recipe contributors to your subscription by going to Settings > My Account > Add Recipes. 
Of course, we are available in chat  or via email to assist you with your meal planning needs.  Just let us know how we can help!