Congratulations! You've made it through your Whole30 and are ready to enter your reintroduction phase.
Real Plans makes your Whole30 Reintroductions easy. Just go to My Settings > Whole30 Reintro to set up your reintroduction program.
.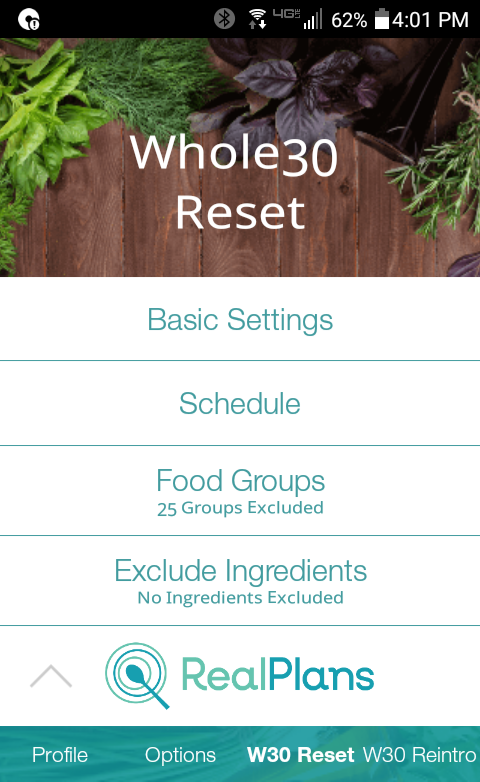 Basic Settings 
Tap on Basic Settings to set up your Whole30 Reintroduction.  A suggested schedule is preloaded for you based on Whole30 recommendations, but you can adjust the schedule to better suit your needs, if desired. Real Plans will automatically add your reintroduction foods to your plan at the intervals you have selected.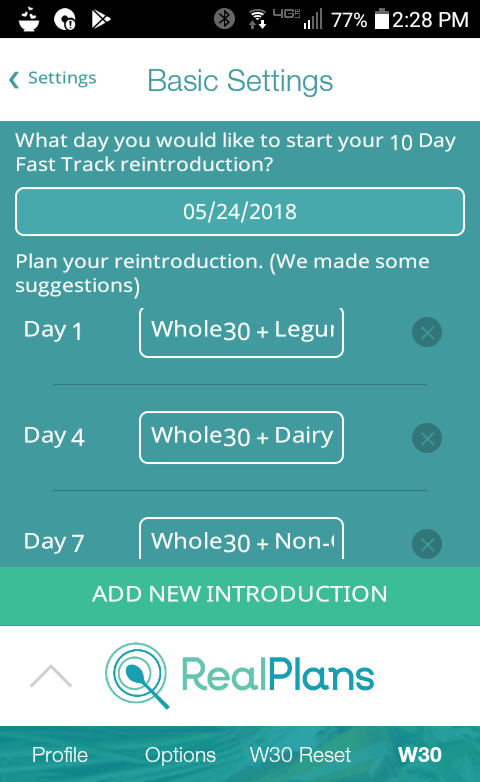 To add an additional reintroduction day to your schedule, simply click on "Add New Introduction". You will be able to choose which day you'd like to include, as well as which food group you would like to reintroduce.
When you're finished, click on Basic Settings at the top of your screen to go back to the main menu.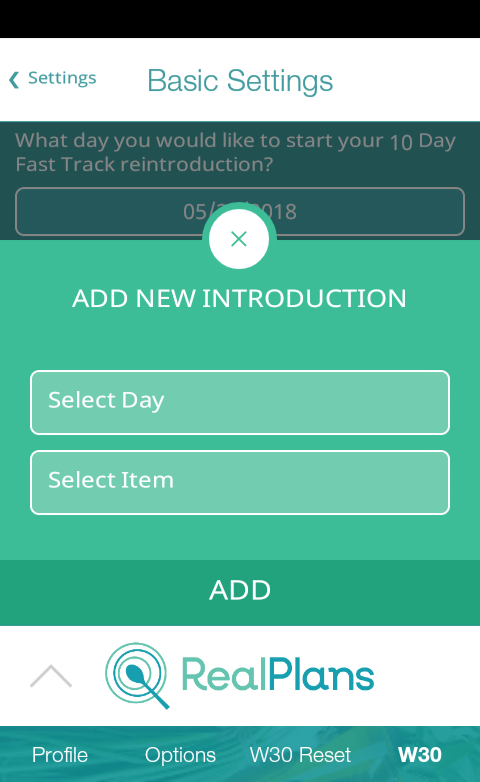 Schedule
Tap "Schedule" to customize your weekly Reintroduction schedule.  It is suggested to eat your reintroduction food at every meal on the day it is being reintroduced. This ensures you are getting enough to tell how it affects you. You may need to adjust your weekly schedule and Advanced Filters accordingly to allow for this. 
Food Groups & Excluded Ingredients
Here you can make any necessary changes to your dietary preferences. By default, you will see your personalized dietary restrictions that you created for your Whole30.  It's important to remember that for your Reintroduction, you do not need to include the food groups that will be reintroduced. Continuing to keep your dietary preferences Whole30 compliant will ensure that you're maintaining a Whole30 diet in between your reintroduction days. This will allow you to determine exactly how those reintroduced foods are affecting your body.  
When you have finished selecting your Reintroduction dietary preferences, tap "Done" in the upper right corner.  If you did not make any changes here, select "Settings" in the upper left to be taken back to the Reintroduction menu page.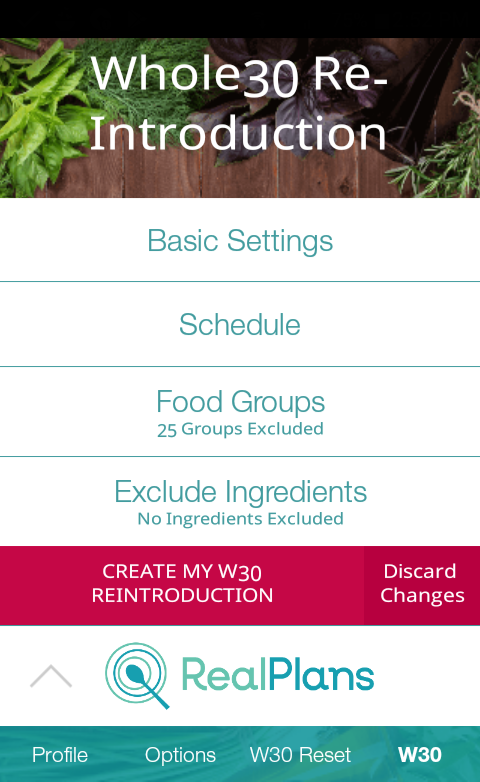 Click on "Create My W30 Reintroduction" from the main menu. From the next screen, be sure to click on "Update My Plan" to generate your Whole30 Reintroduction Meal Planner.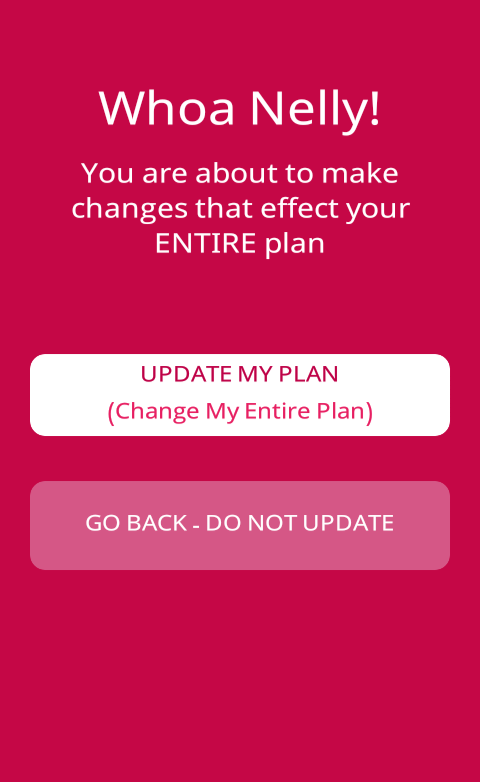 You should now see your new Whole30 Reintroduction Meal Planner with your Reintroduction Days labeled.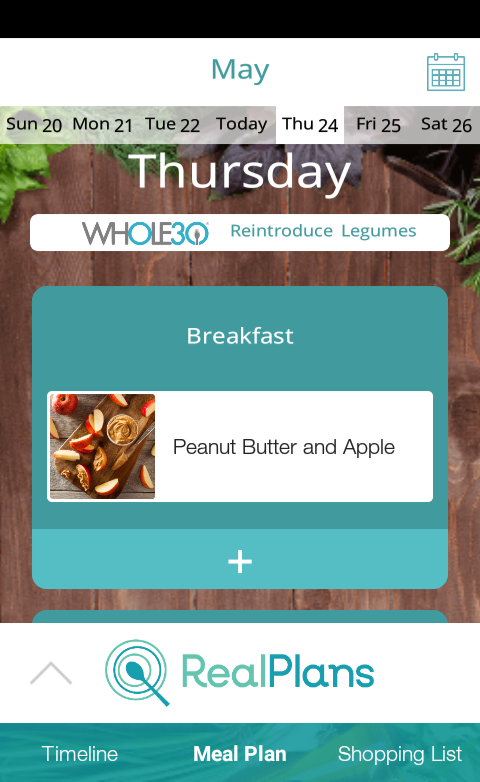 Creating your Whole30 Reintroduction Settings on a computer or tablet? Find our full website tutorial here. 
If you are concerned about reintroducing foods and would prefer a gentler approach, you may be interested in the Slow Roll Reintroduction process.  Click here to learn more.
If you have any further questions or require additional assistance, please pop into chat with us, or send us an email at support at realplans dot com.