Want to be reminded each day of your Timeline instructions? Enable Timeline Notifications on your mobile device, and never miss an important step! 
Start by clicking on the gear icon on the bottom right of your screen.  Select "Options" and then "Timeline Notifications".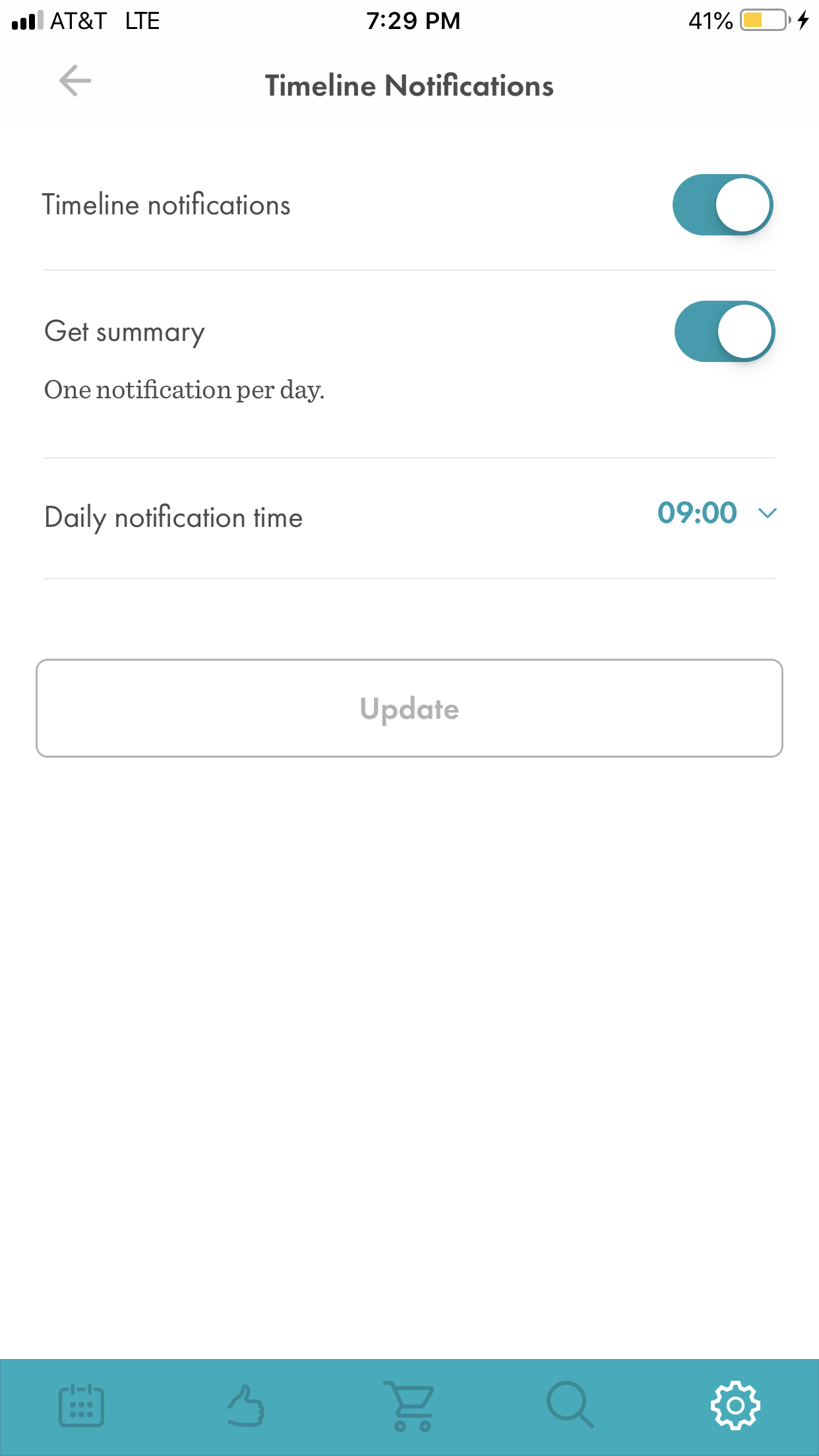 To turn on your notifications, switch the toggle switch next to Timeline Notifications to the right.  
 Once Timeline Notifications are turned on, you will be able to set up how frequently you receive your notifications. To receive one notification a day, toggle on "Get summary" and set up your preferred notification time.
To receive a notification for each meal, be sure "Get summary" is switched to off.  Use the dropdown menus to select your preferred times. When you have finished, click Update.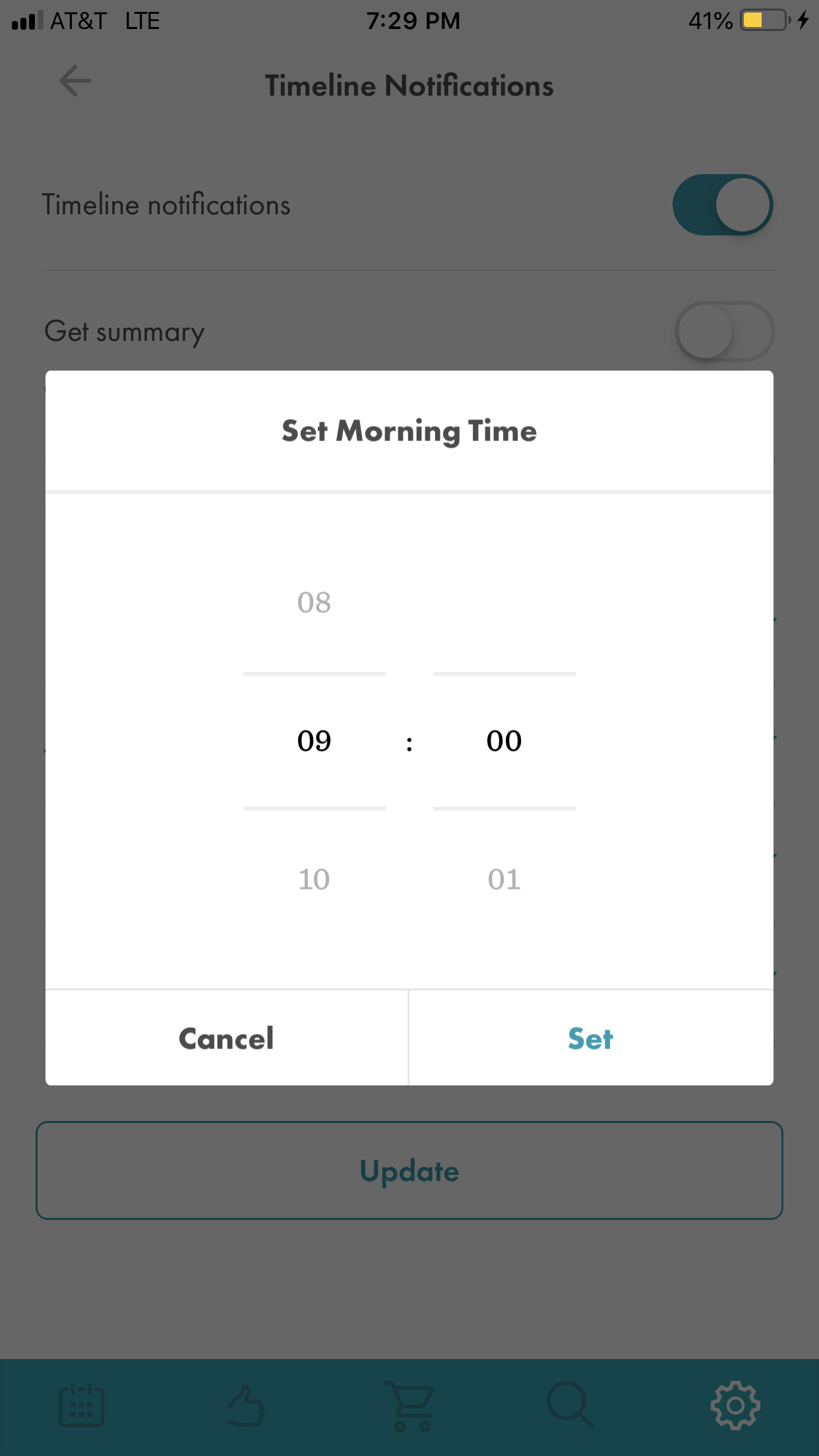 **For Apple iPhone users, if you haven't yet given Real Plans permission to send you mobile notifications, you'll be prompted to do so.  From your phone's home screen, please navigate to Settings > Notifications > Real Plans. You'll want to toggle on "Allow Notifications", as well as "Sounds" and "Badge App Icon".
There you go! You're now a well-organized, food-prepping machine! 
For a detailed explanation of how our Timeline works, go here.
If you have any further questions or require additional assistance, please pop into chat with us, or send us an email at support at realplans dot com.