You can update your payment information anytime by going to Settings > My Account.  Just click on "Payment Information" on the left side of your screen to check or update your credit card details.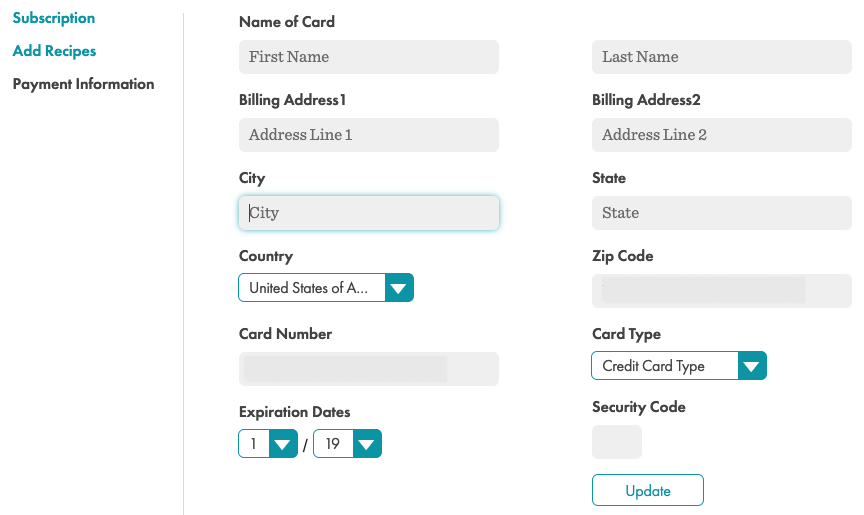 Simply enter the new credit card information and click on "Update".  (You do not need to highlight or delete what is already in the "Card Number" box.  Just click in the box and begin typing your new payment information.)
**Mobile app users:  This action must be performed on our website at this time.  You can access our website from your preferred device's web browser at realplans.com.