The Real Plans mobile app is a great tool to use when doing your shopping because you can check your ingredients off as you go and can even chat with a specialist right from the app if you need assistance during your shopping trip.  Sometimes, though, you may prefer to have a printed Shopping List.  Maybe your favorite shop doesn't have WiFi, and you prefer not to use your phone's data.  In this case, you will need to print your Shopping List to take to the store with you.
From your Meal Planner, select "Shopping List".  Click on "Actions" in the upper right corner, and choose "Print Shopping List" from the dropdown menu.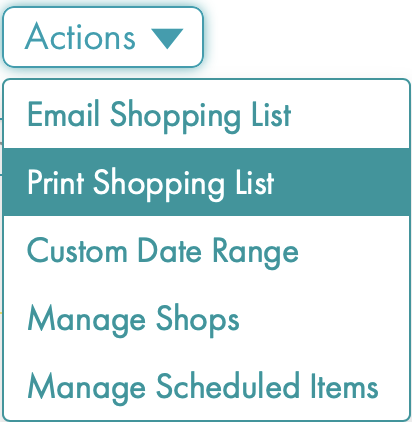 Your Shopping List will appear in a document format.  Click on "Download PDF".  You can print your Shopping List from your computer's PDF reader.  You can also save it to your computer, if desired.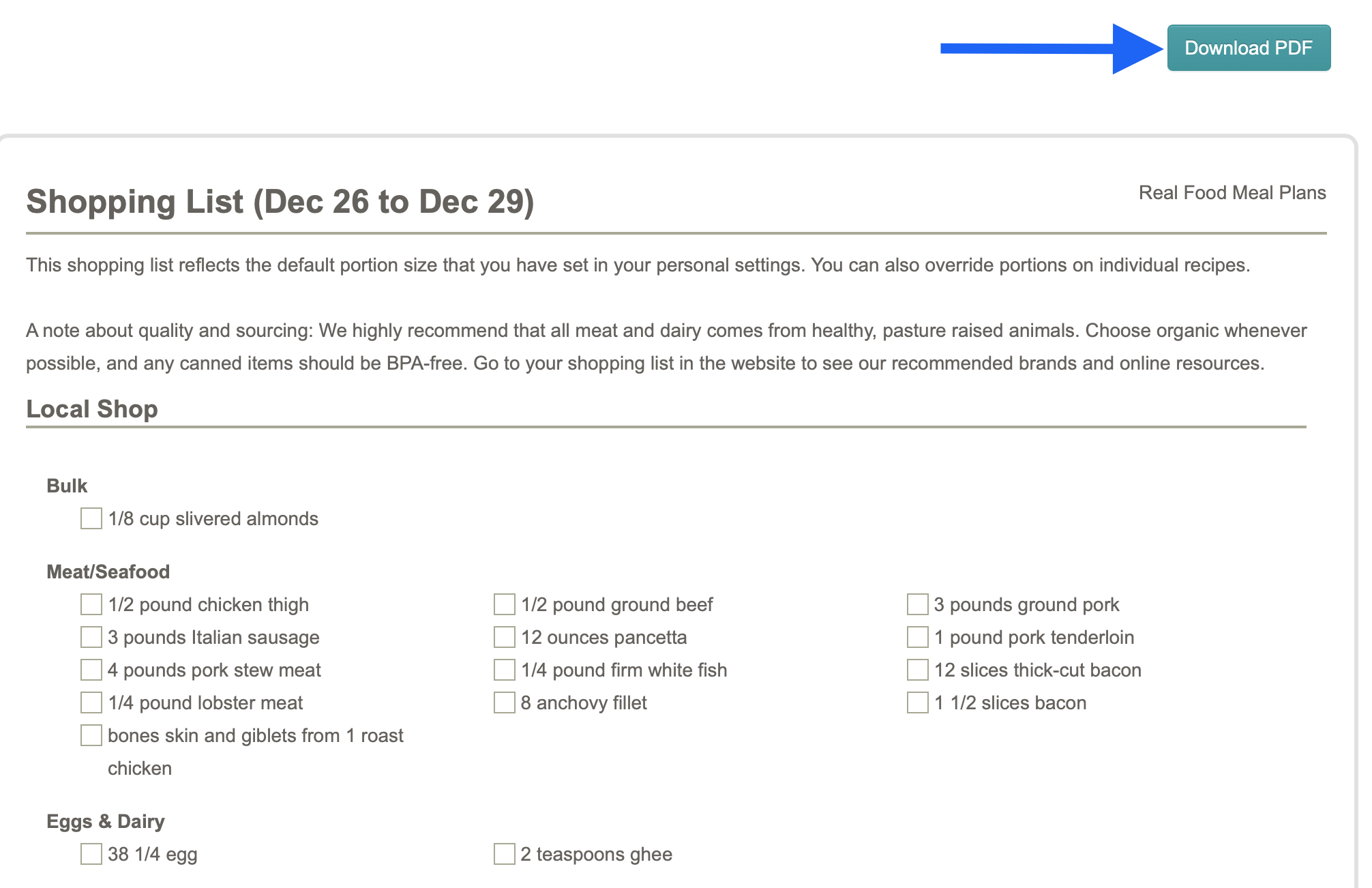 If you would like to have your Shopping List emailed to you, simply select "Email Shopping List" from the "Actions" dropdown menu.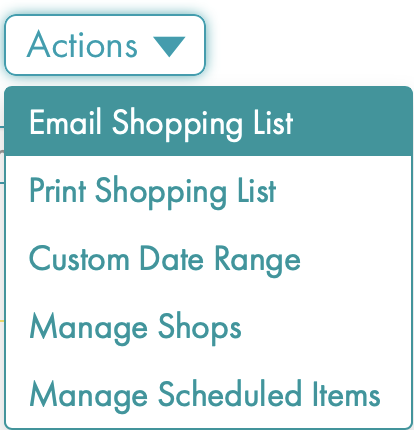 Your Shopping List will be sent to the email address on your Real Plans account.  You can then forward it to a different email address, if desired.  This is a great feature when you need your spouse or a friend to help you with your shopping. 

**Mobile app users:  This action can only be performed from our website at this time.  You can use your preferred device's web browser to access our website at realplans.com.**
Save