Want to look for specific types of recipes in your Recipes Box? Use our recipe filters to find exactly what you're looking for! 
Start by clicking on the Real Plans logo bar at the bottom of your screen. Then, select "Recipe Box".
Once in your Recipe Box, click on "Filter".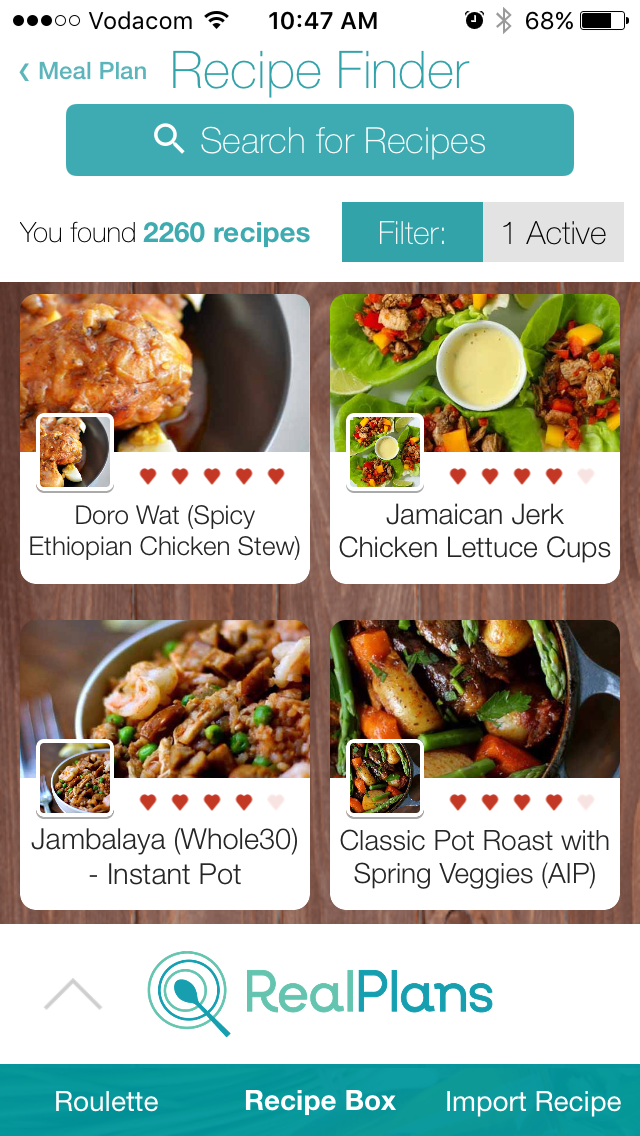 You will now see a list of all of your available filters. You can select anything from Season to Course to Main Ingredient. **Keep "My Diet" selected to ensure all results are compliant with your current dietary restrictions.**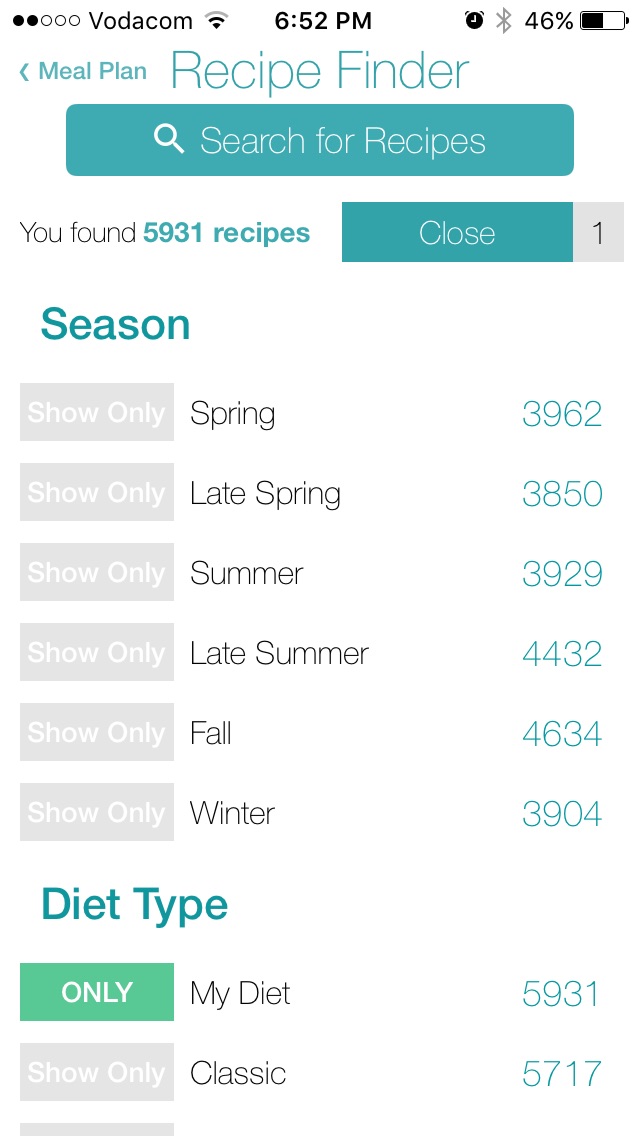 To select a Filter, simply click on "Show only" next to your filter of choice.
Click on "Only" to unselect that filter.
When your filters are in place, click "Close" at the top of the screen.
Your Recipe Box will now only show recipes that meet all of your selected filters.
Want to use some of these Filters to automatically schedule recipes in your Meal Planner? Find out how by reading the tutorial here!
Manually scheduling a recipe to your Meal Planner 
To schedule a recipe manually to your Meal Planner, simply touch and hold your recipe to place it on your Shelf.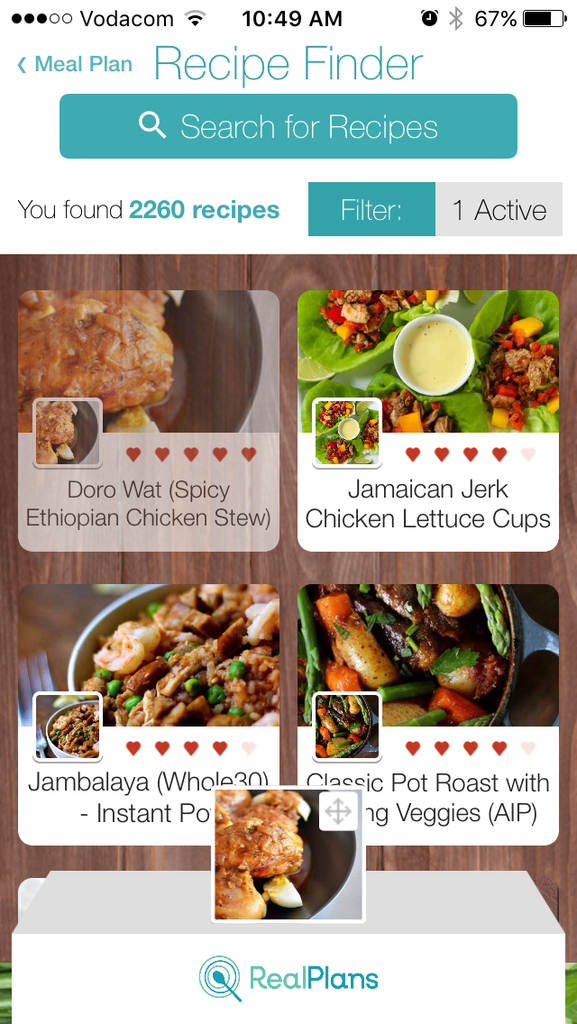 Once the recipe is on your Shelf, tap the recipe again to open a small menu. 
From this menu, click "Add to Meal Planner"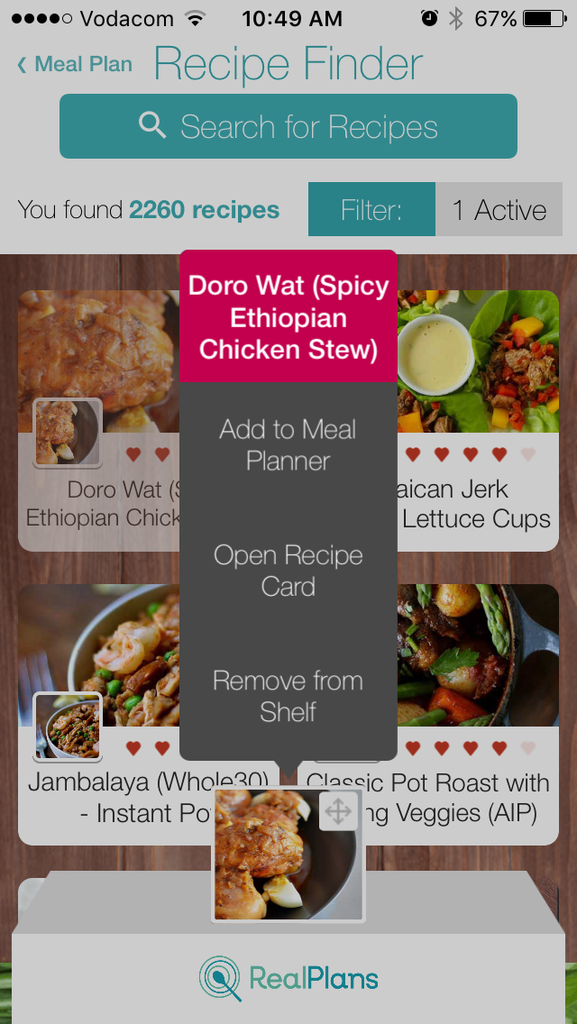 You will now be in your Meal Planner, with the selected recipe still on your Shelf.  Long-hold your recipe to drag it to your desired meal slot.  A black horizontal line will appear when you are able to drop the recipe.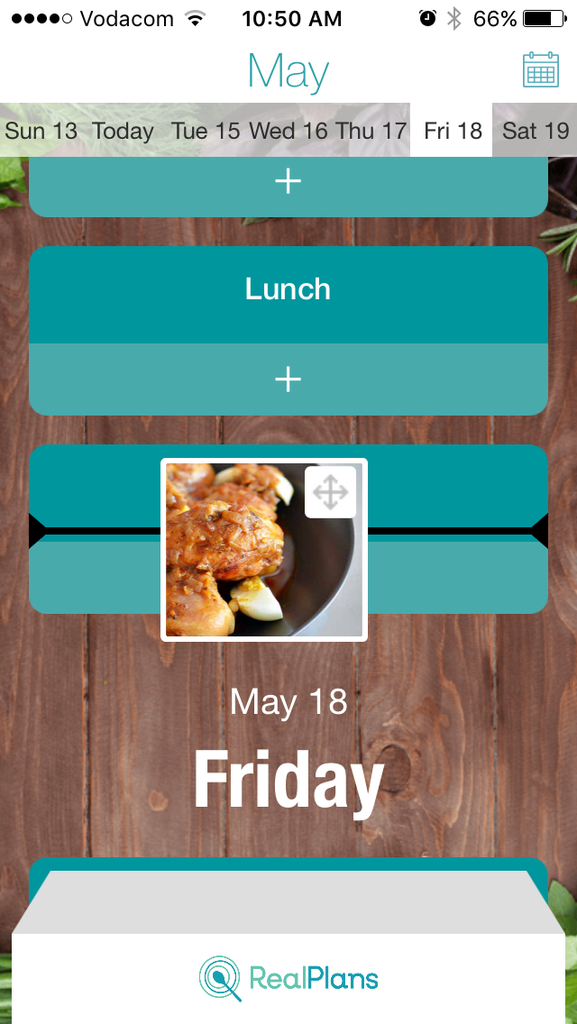 Your recipe is now scheduled in your Meal Plan. Enjoy it!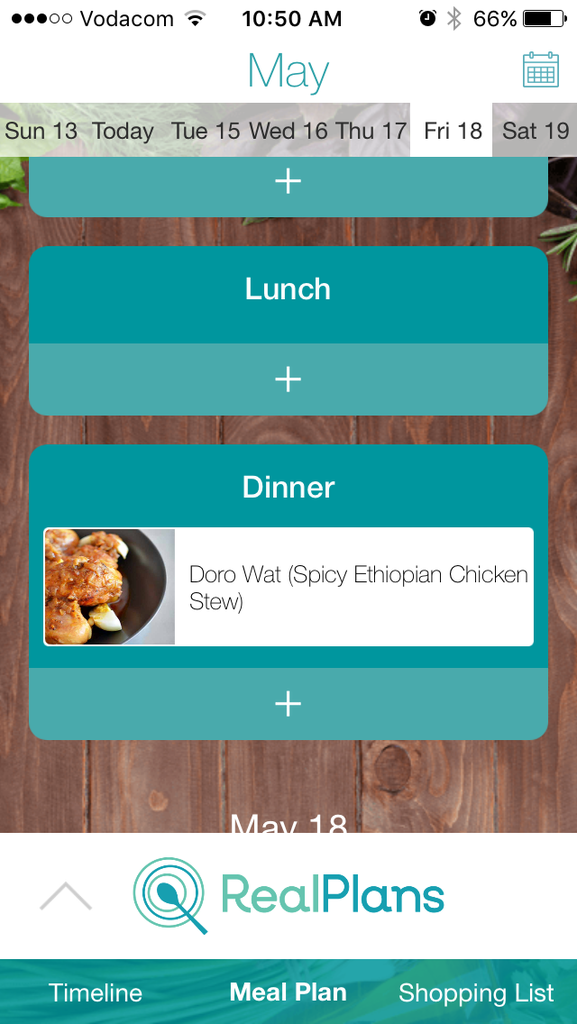 If you have any further questions or require additional assistance, please pop into chat, or send us an email at support at real plans dot com.