If you have guests coming for the night, have the weekend to yourself, or want to make extra servings for leftovers, you can scale the recipe up or down to serve a different number of people than normal.
While in your Meal Planner, click on the recipe that you'd like to adjust.
I'll be adjusting the Roasted Winter Veggies and Herbs below: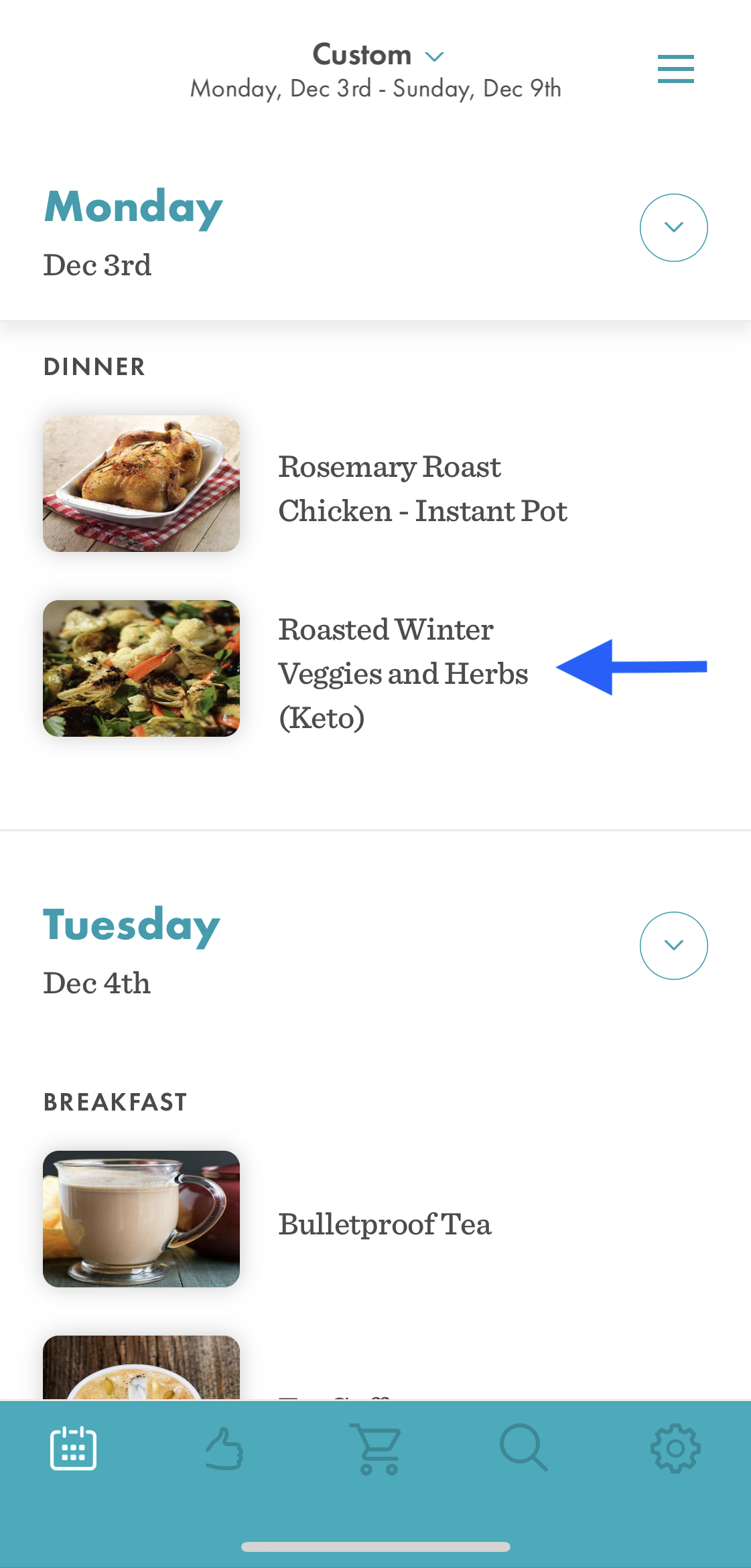 Click on the recipe to open the recipe card.  Look for the "Cook for" number and click on the "-" or "+" to change the amount of servings you wish to cook.  This will change the number of servings this recipe makes for this meal only.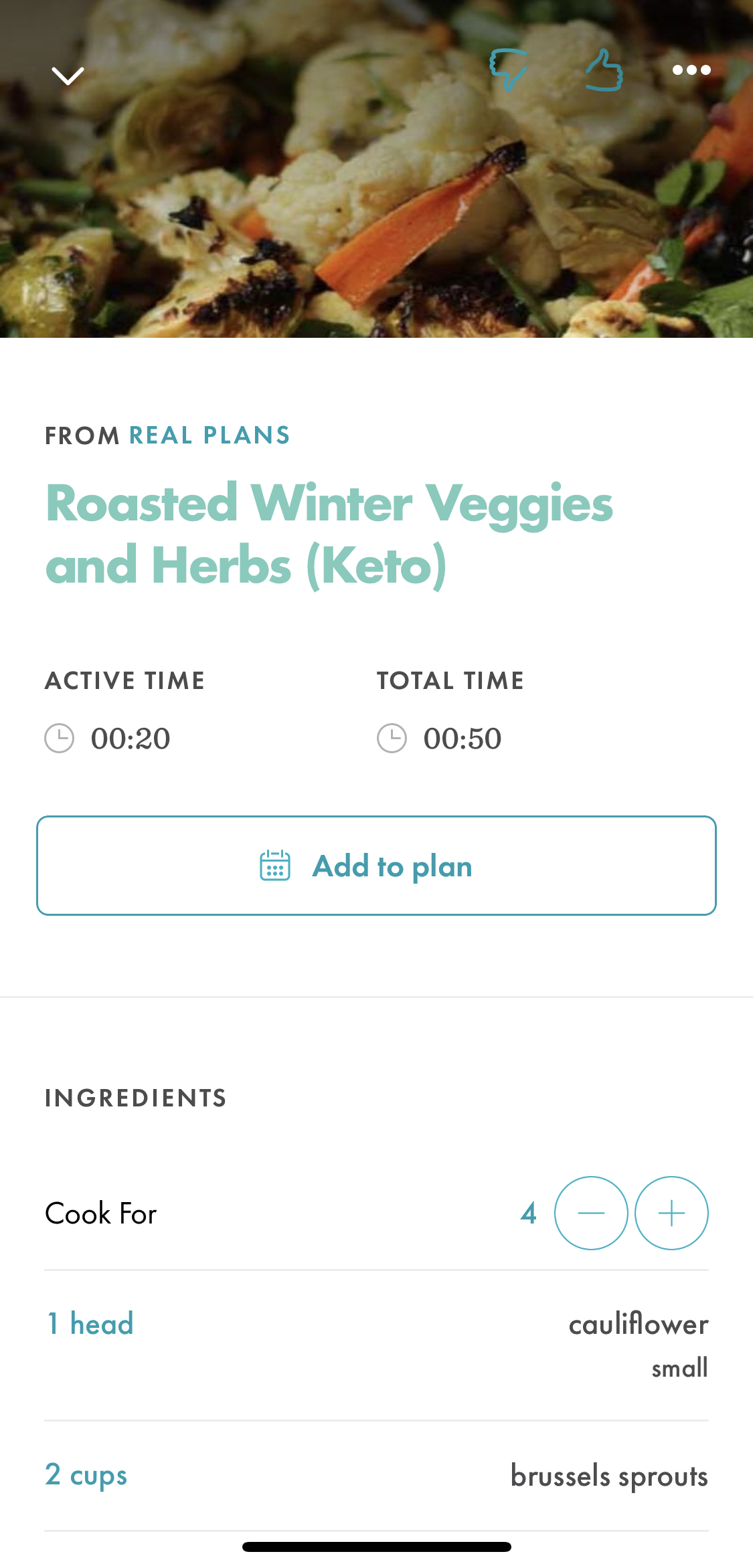 Your recipe will adjust and save automatically. Just click on the down arrow in the upper left corner to go back to your Meal Planner, and you're all set!
 *Please note that this does not change or modify the actual recipe.
 Using our Meal Planner on your computer? Find out how to adjust your serving size here.
If you have any further questions or require additional assistance, please pop into chat with us, or send us an email at support at realplans dot com.