Creating a custom date range for your Shopping List allows you to easily shop for any length of time. Shop just for today or for the whole month!

Start by clicking on "Shopping List" on the bottom right of your screen.  This will open your Shopping List with the current week's date range on top.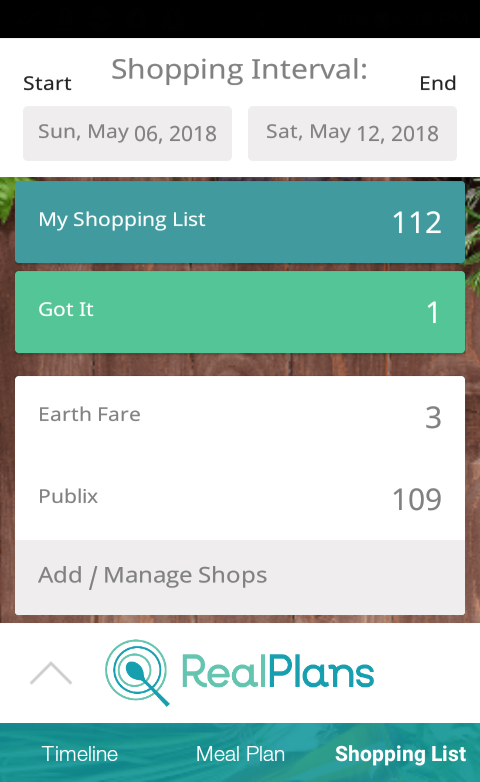 To change the date range for your Shopping List, simply click on the start date. Select your preferred date and click "OK".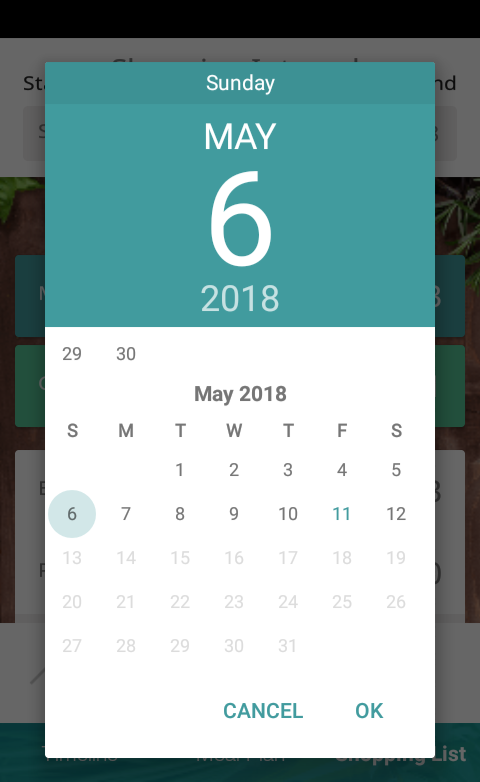 Now click on the end date and enter the date you wish to shop through.  For example, you may only want to shop for the meals that are planned for the next three days.  You would enter today as the start date and 3 days out for the end date.  Click "OK" when finished.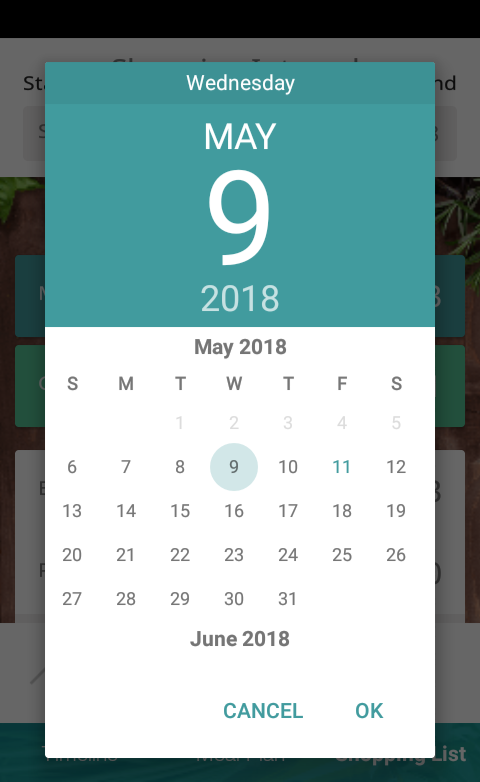 Your Shopping List will now reflect your chosen date range.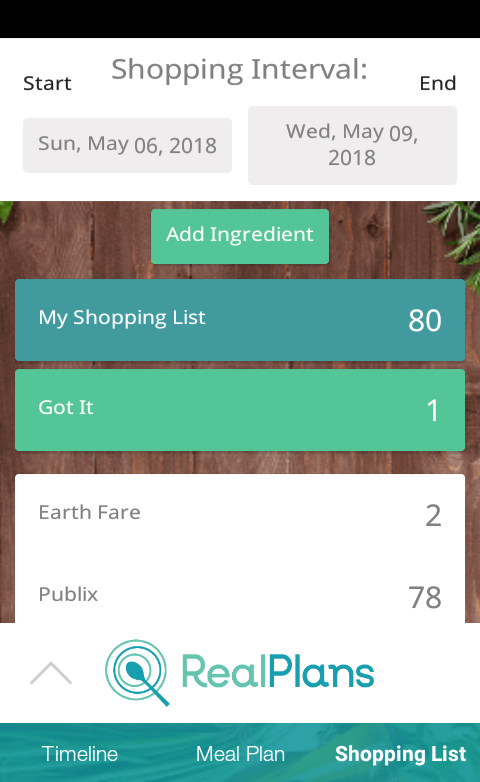 Happy Shopping! 
If you have any further questions or require additional assistance, please pop into chat, or send us an email at support at real plans dot com.