Need something from the store that's not part of your weekly meal plan? No problem! You can quickly and easily add your own ingredients to your Shopping List so everything you need to buy is in one place! 
To get to your Shopping List, click on the shopping cart icon in the middle of the blue bar on the bottom of your screen.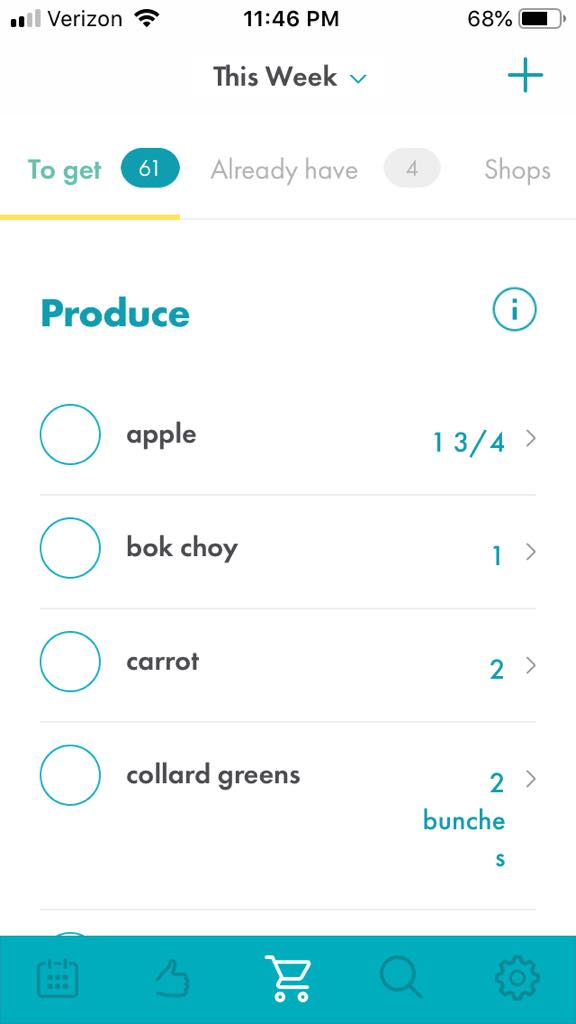 To add an ingredient to your Shopping List, tap on the plus sign in the upper right corner of your screen. Begin typing in the name of the ingredient you'd like to add, and select the matching ingredient.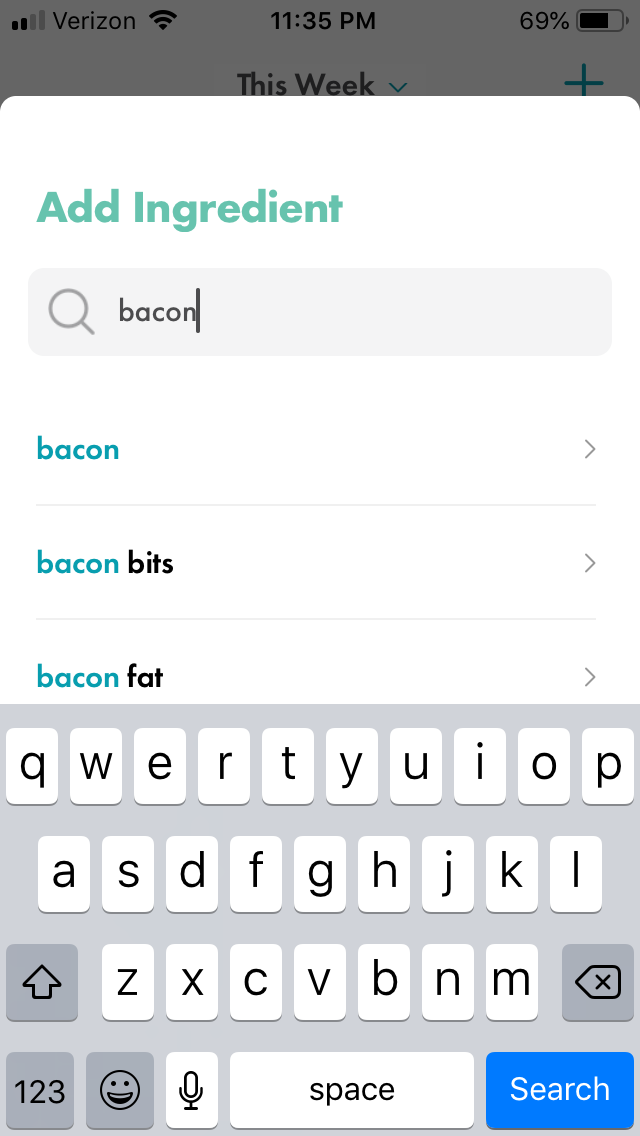 From here, edit the ingredient details to specify how it will appear on your Shopping List. When you're done editing, click "+ Add to shopping list".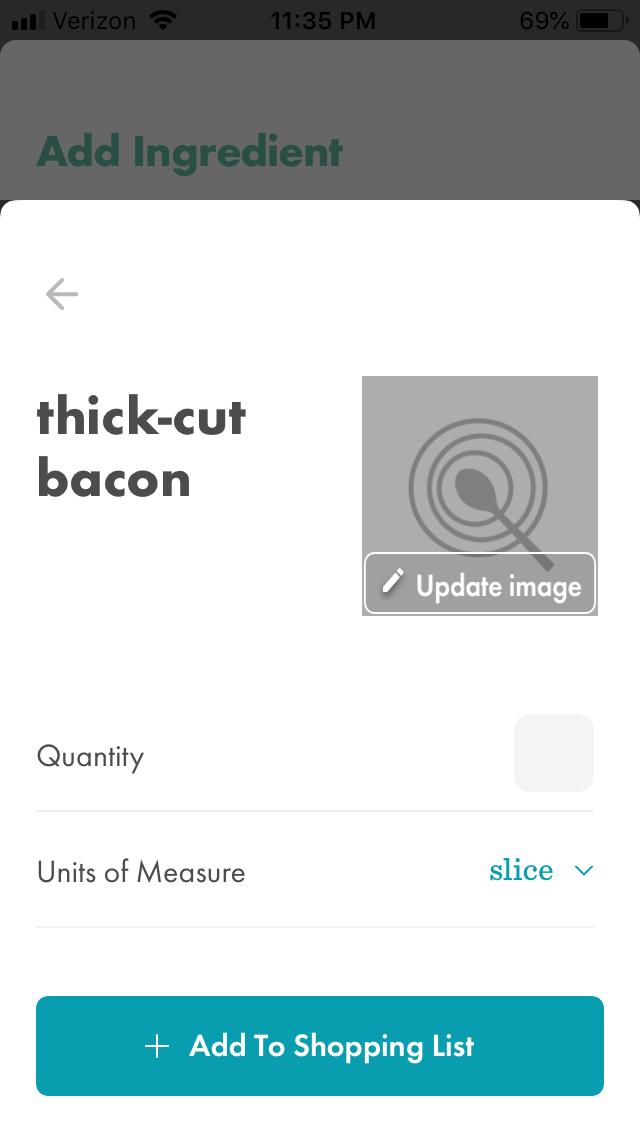 Your new ingredient will now appear on your Shopping List with the note "Added by you".
Happy Shopping!
If you have any further questions or require additional assistance, please pop into chat, or send us an email at support at realplans dot com.