Did you know that you can create different shopping lists to coincide with your favorite places to shop? You absolutely can! You can also assign specific ingredients or ingredient categories to your favorite stores, so you'll always be organized! 
To get to your Shopping List, click on "Shopping List" in the lower right corner of your Meal Planner.  
To start managing your stores, click on "Add/Manage Shops".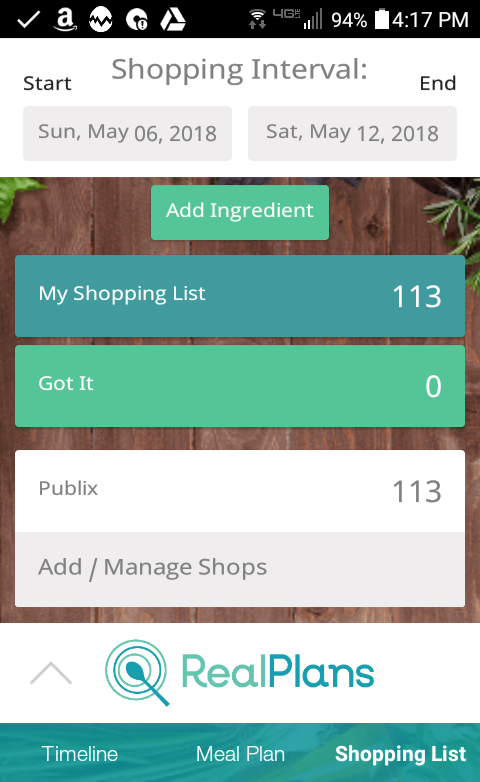 From here you can add new shops or delete your current ones.
To delete one of your current shops, click on the "x" next to the store you wish to delete.
To add a new shop, click on the "+" sign to the right of "Add New". Type in the name of your favorite place to shop, and click "Add Shop" to add it to your lift of shops.  You can add multiple shops in this fashion.  Click on "Save" in the upper right when you have completed adding your shops.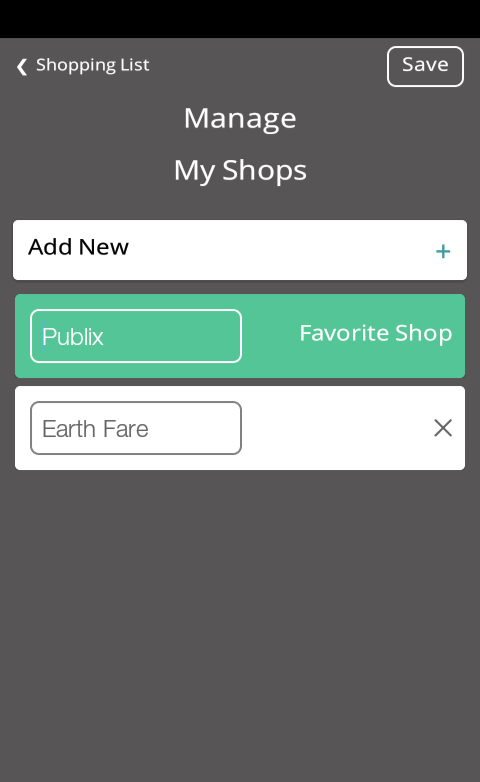 To assign an ingredient to a specific shop: 
From your Shopping List, click on the name of your chosen ingredient. Then click "Buy from" on the bottom of your screen. 
Choose your preferred shop from the drop-down menu, and click Save.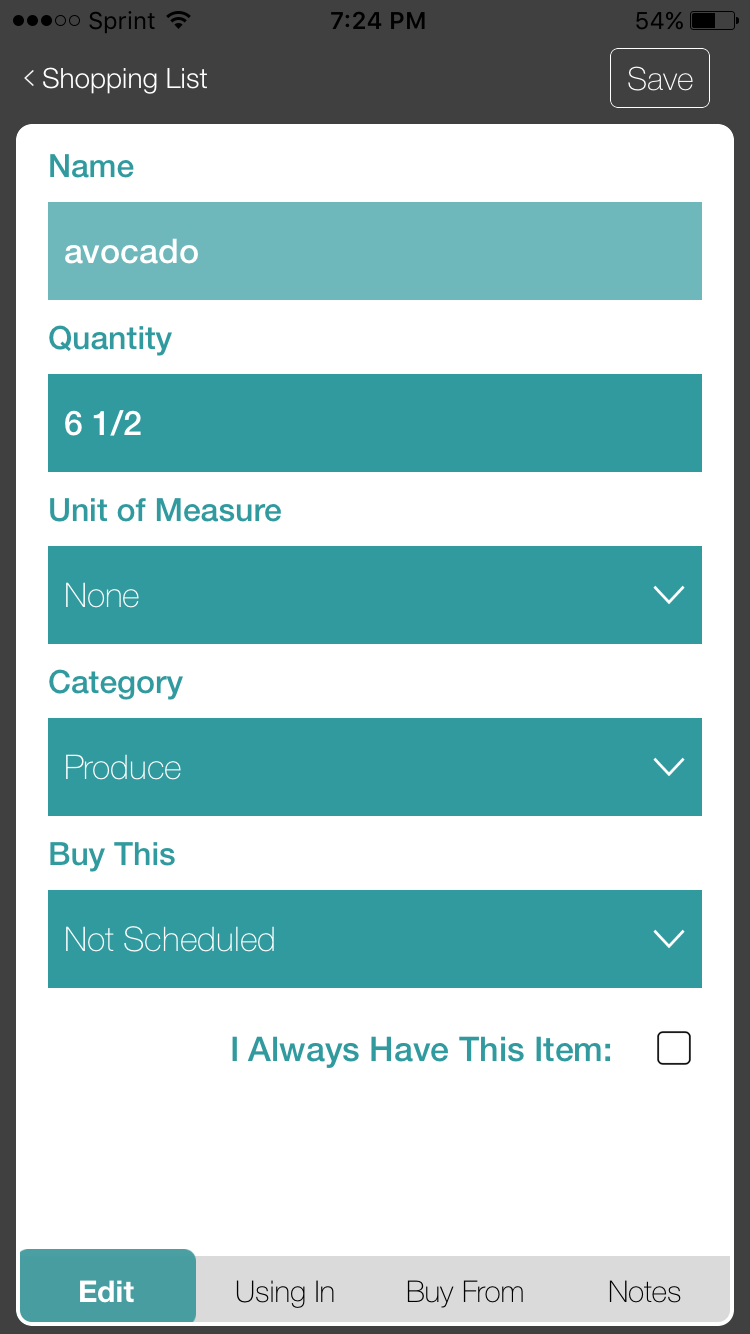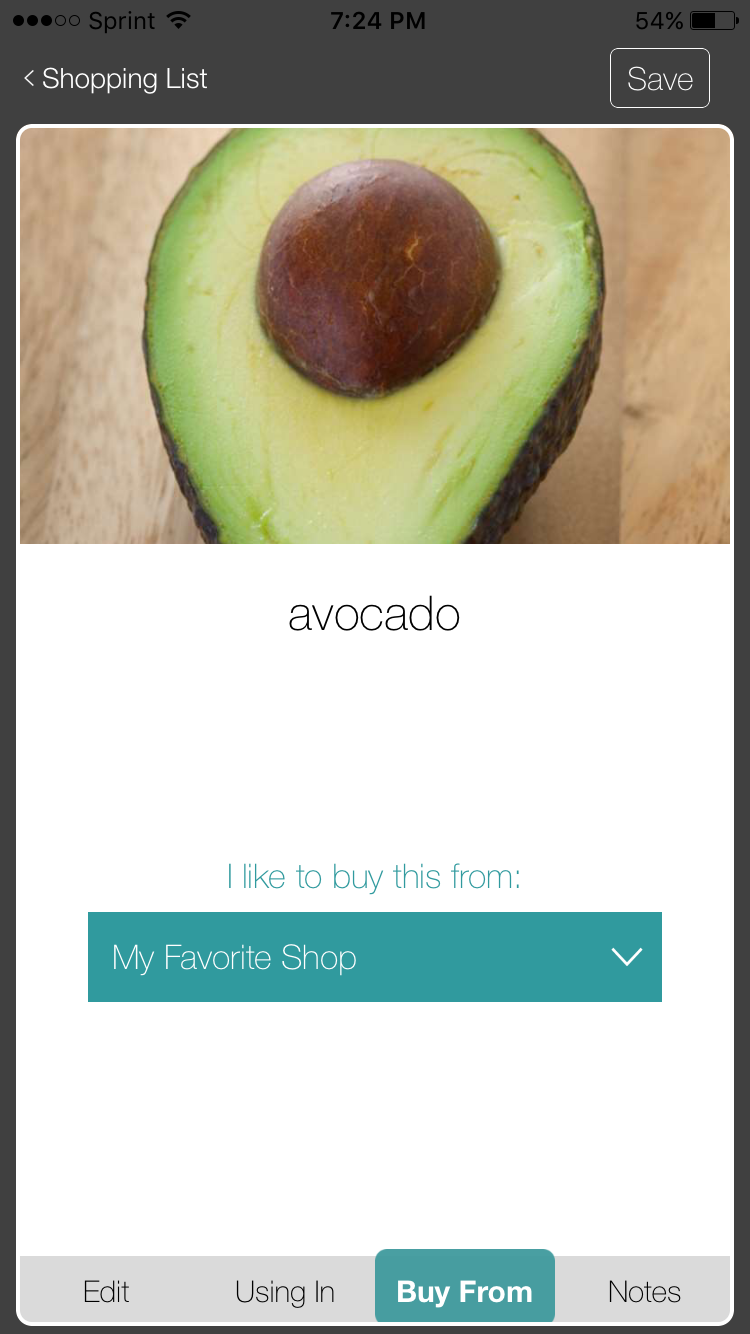 To assign a category to a specific shop: 
Click on "Info" next to the category you'd like to assign. Select your preferred shop for that specific category.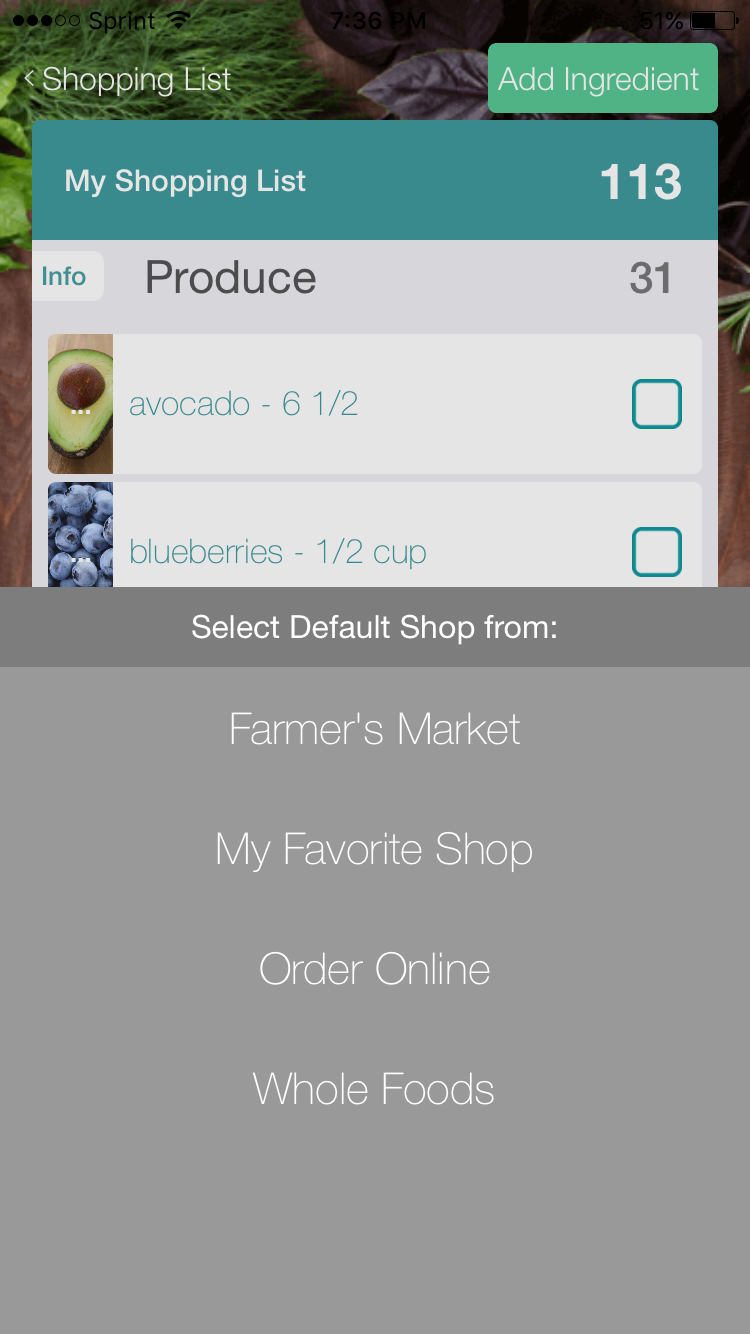 Your assigned ingredients and categories will now be viewable in the Shopping List of the store to which they have been assigned.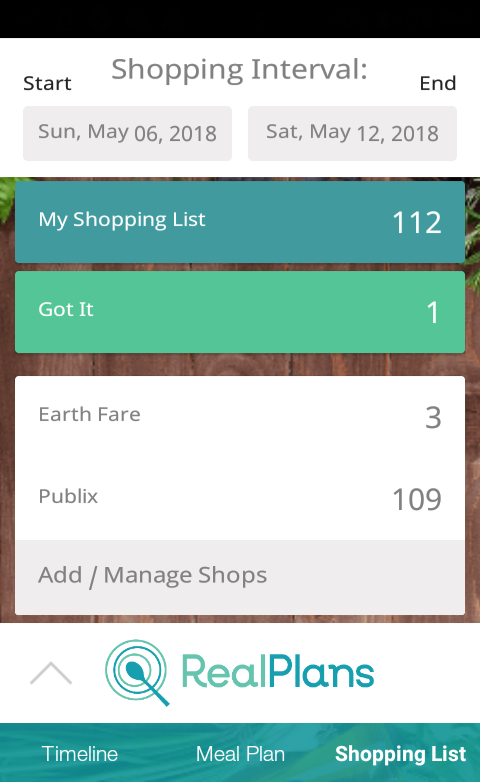 When you are at each shop, simply open its Shopping List and check off your items as you go. Prepare to be the most organized shopper around!
 Managing your shops on our desktop Meal Planner? See a full tutorial here.
If you have any further questions or require additional assistance, please pop into chat with us, or send us an email at support at realplans dot com.