Want to add a single ingredient or a quick reminder to your Meal Plan? With our app, it's quick and easy!
To add an Ingredient:
Begin by clicking "+" under any meal slot in your Meal Planner, and then click "Add Ingredient".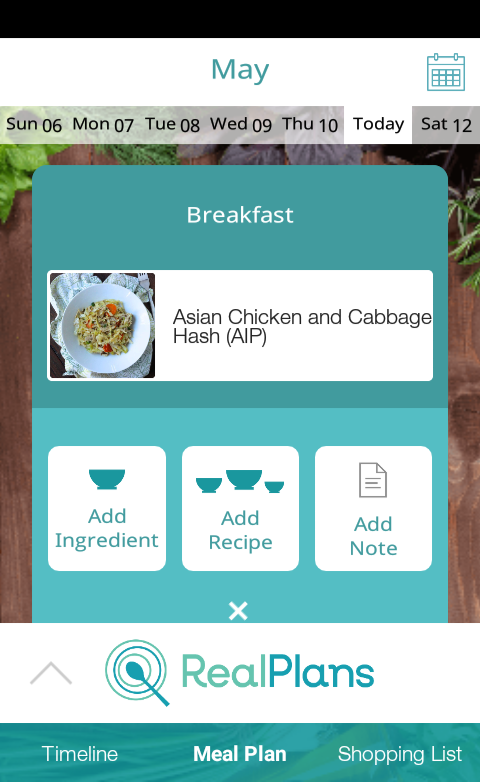 Start typing in the name of the ingredient to be added. When a matching ingredient appears, click on it. You will then be able to modify the ingredient details, as seen below: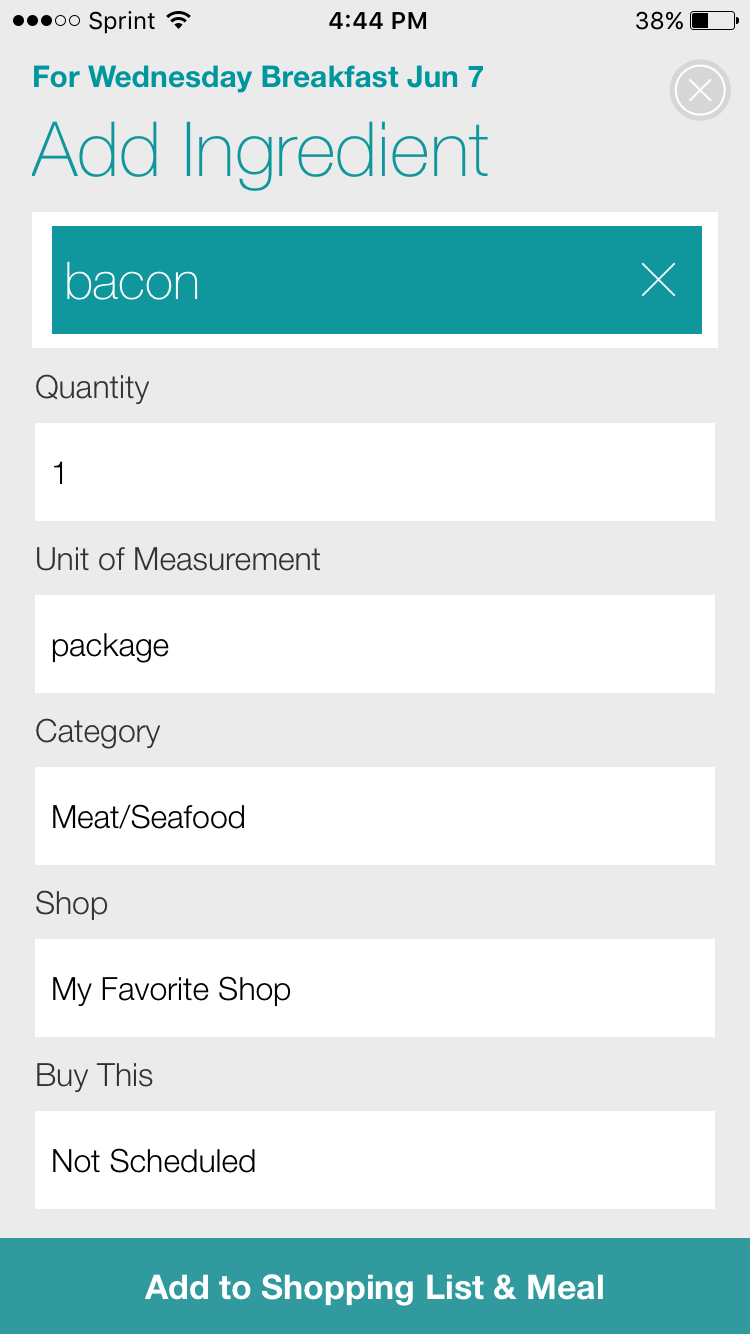 Click Add to Shopping List & Meal when you're finished.
The ingredient will now be displayed on your Meal Planner.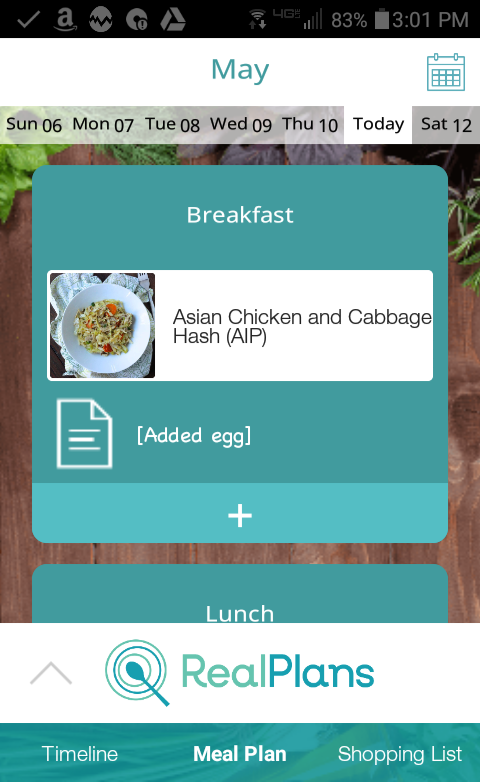 Your added Ingredient will be displayed as "Added by you" when viewing your Shopping List.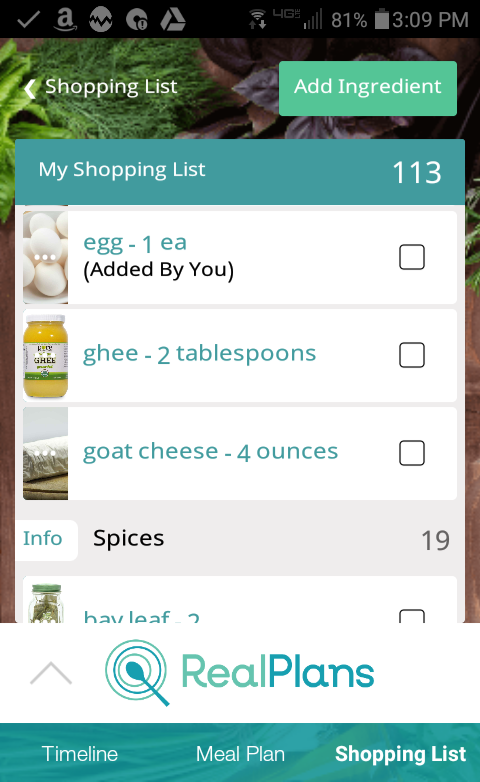 To add a Note:  
Begin by clicking "+" under any meal slot, then click "Add Note".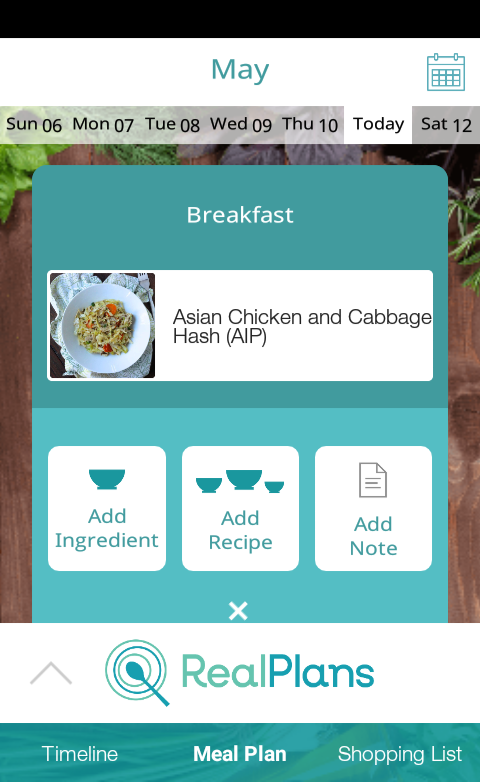 Type in your custom note, and click "Save and Add to Notes".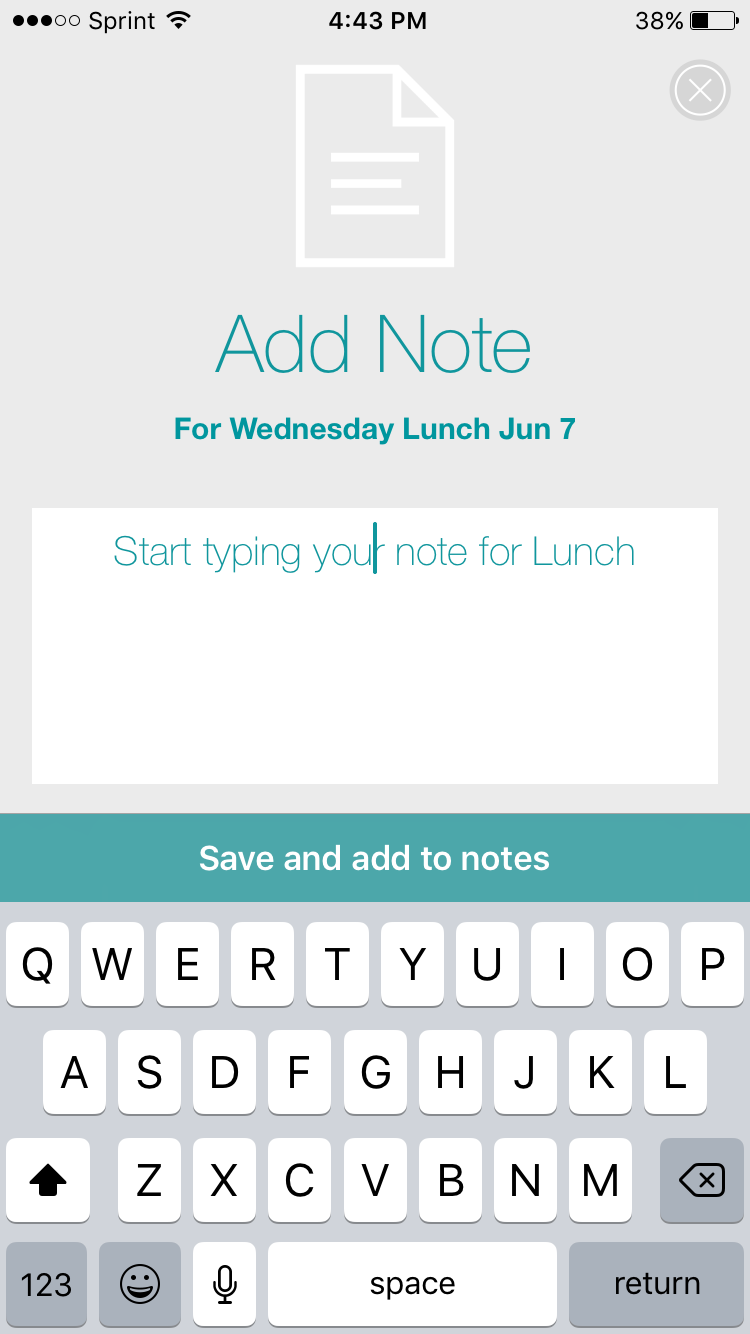 Your note will now be displayed in your Meal Planner.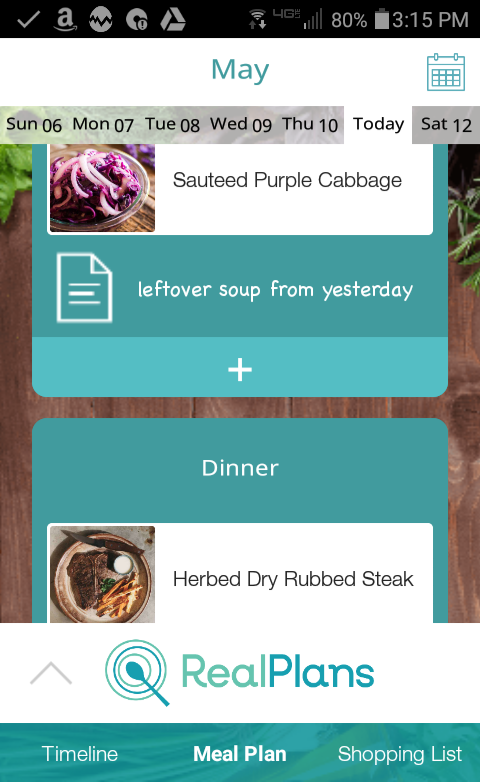 Clicking the "+" again will allow you to modify your note.
*Please note that adding a Note to your Meal Planner does not affect your Shopping List.  If you want to add an item to your Shopping List, you will need to add an ingredient as described above.  
 Go here to learn how to add Notes to your desktop Meal Planner.
If you have any further questions or require additional assistance, please pop into chat with us, or send us an email at support at realplans dot com.