Want to add a one-time note or quick reminder to your Meal Plan? With our app, it's quick and easy!
From your Meal Planner, begin by clicking the down arrow next to the date you wish to change, and then select whether you wish to add a note to your Breakfast, Lunch, or Dinner.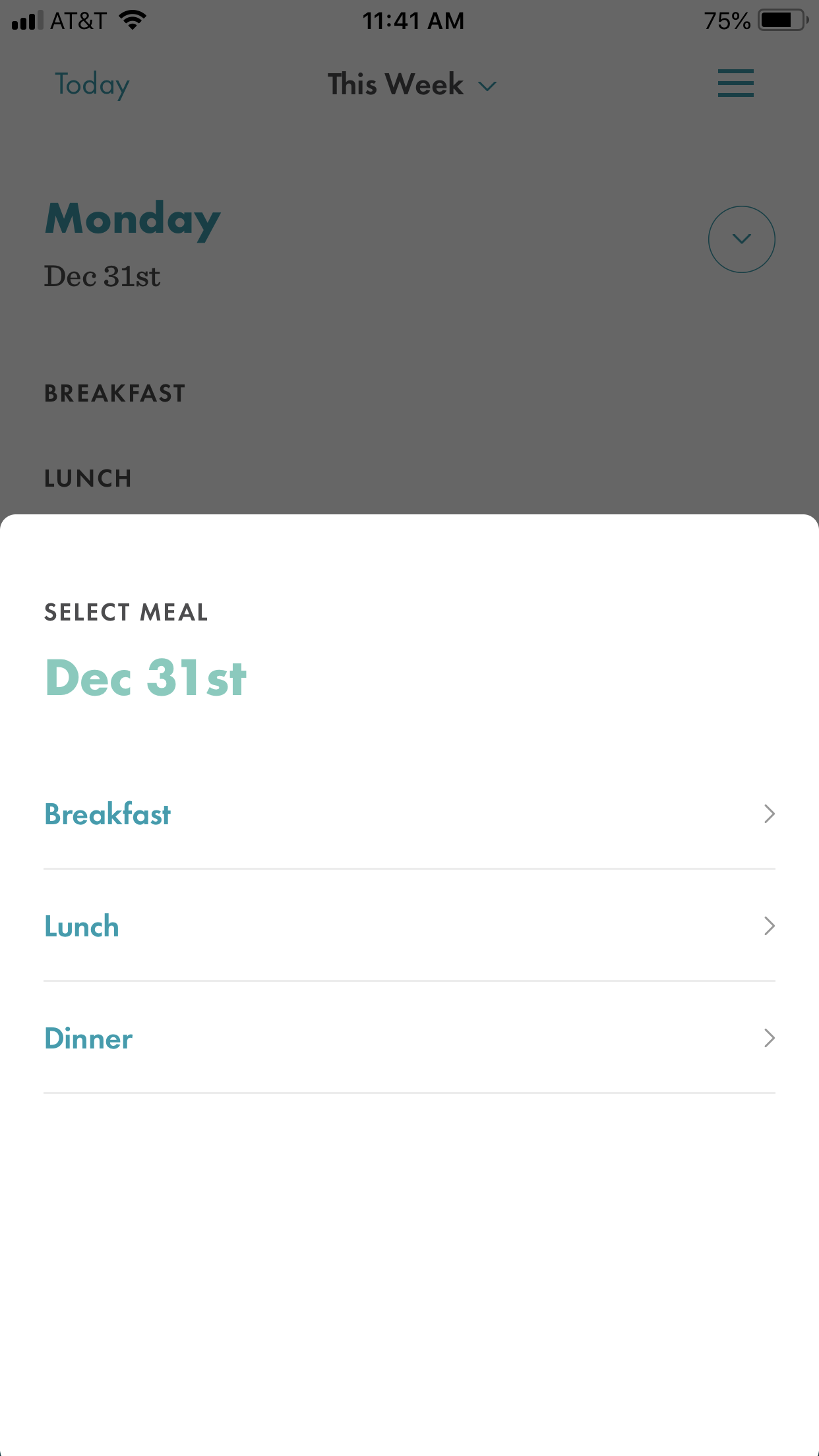 Select "Add new note".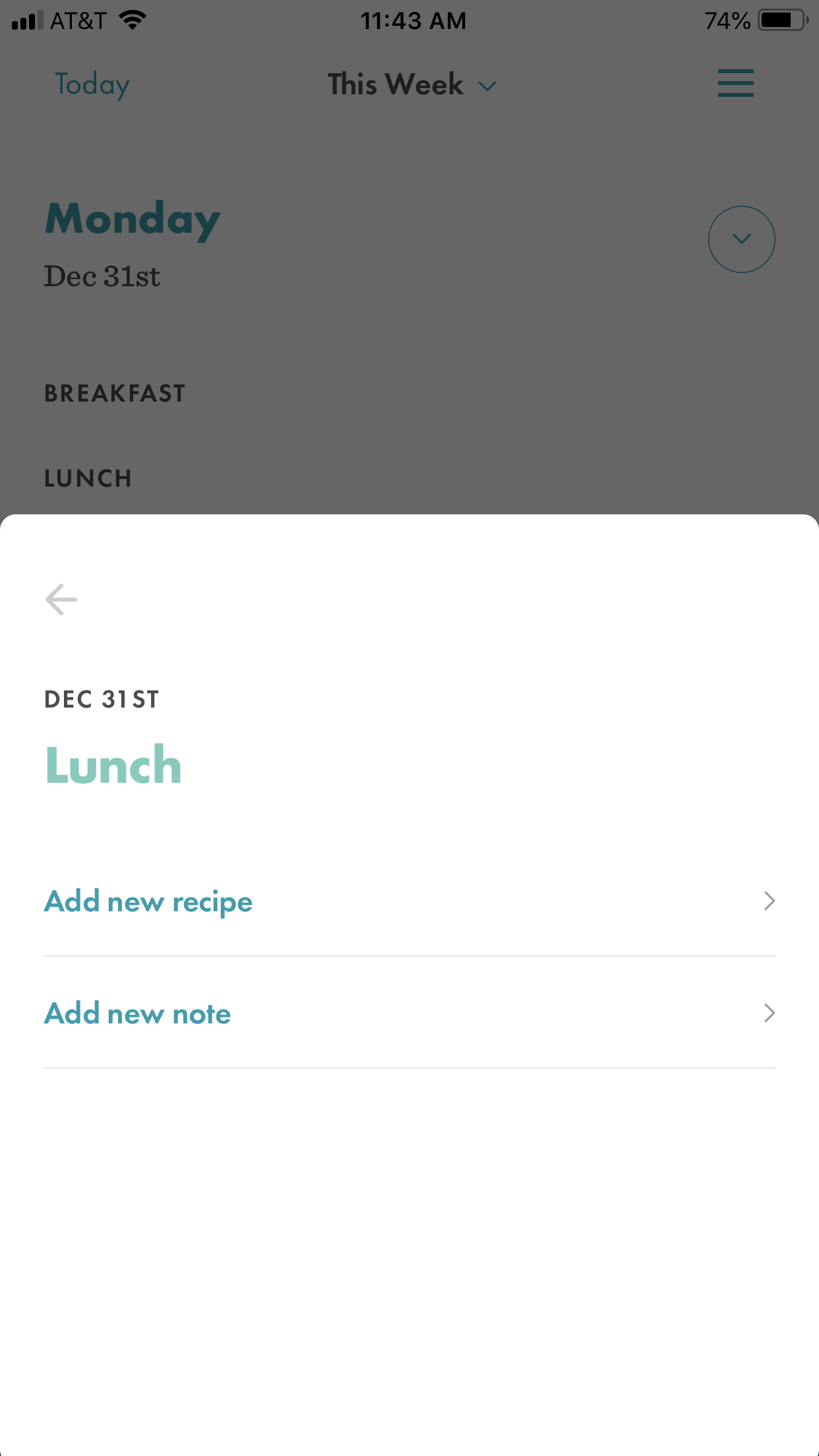 Tap inside the note box to begin typing your note.  Click "Done" when finished.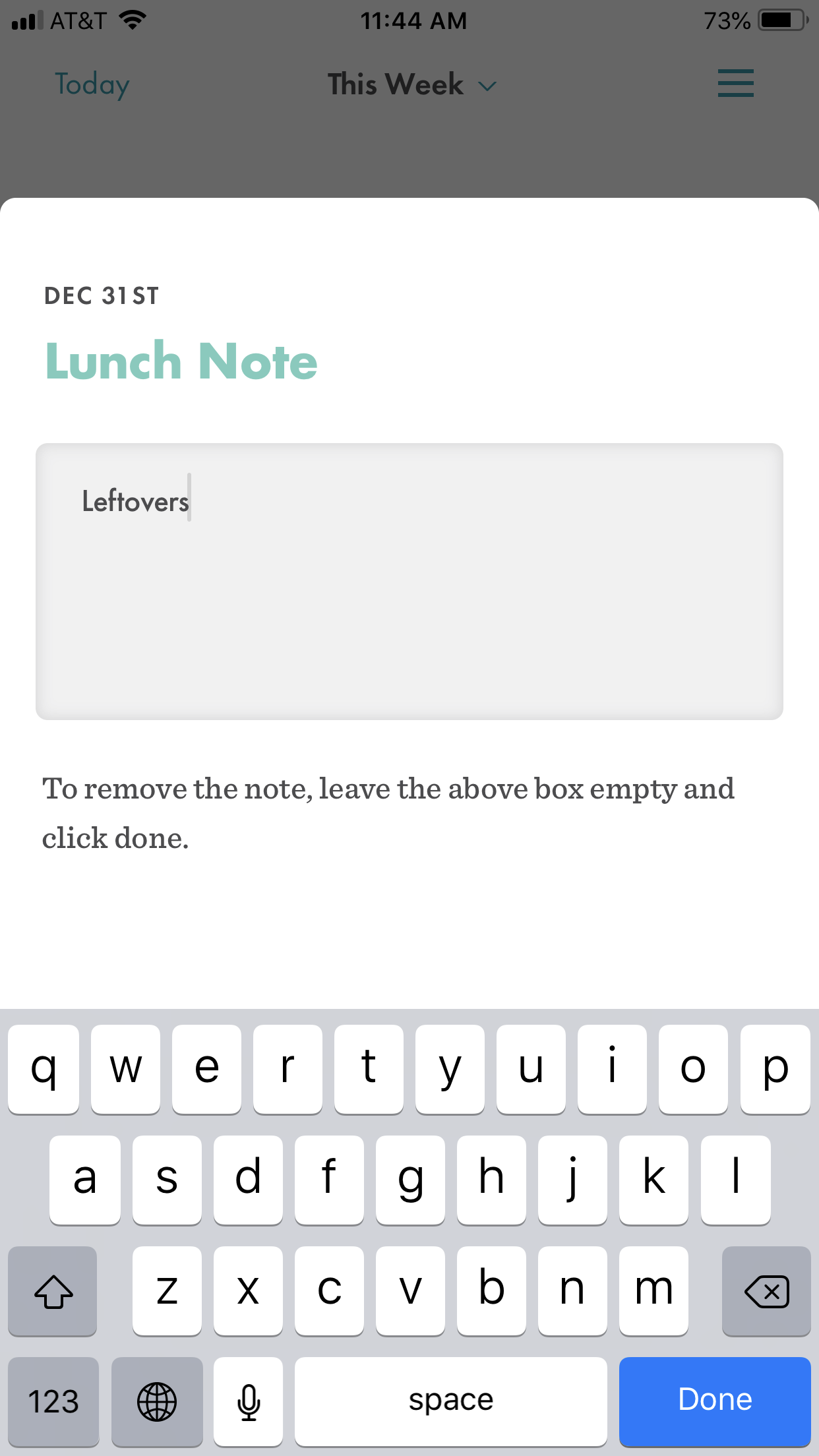 Your note will now appear on your Meal Planner for the date and meal slot you selected.
To modify your note from the Meal Planner, simply click on it to be taken back to the note box to make your changes.
**Adding a Note to your Meal Planner does not affect your Shopping List.**  
Go here to learn how to add Notes to your desktop Meal Planner.
If you have any further questions or require additional assistance, please pop into chat with us, or send us an email at support at realplans dot com.