Want your Monday night dinner to become your Wednesday lunch? Moving recipes around your Meal Planner has never been easier!
Start by holding your finger on the recipe you want to move. This will "click on it" and send it to the shelf at the bottom of your Planner.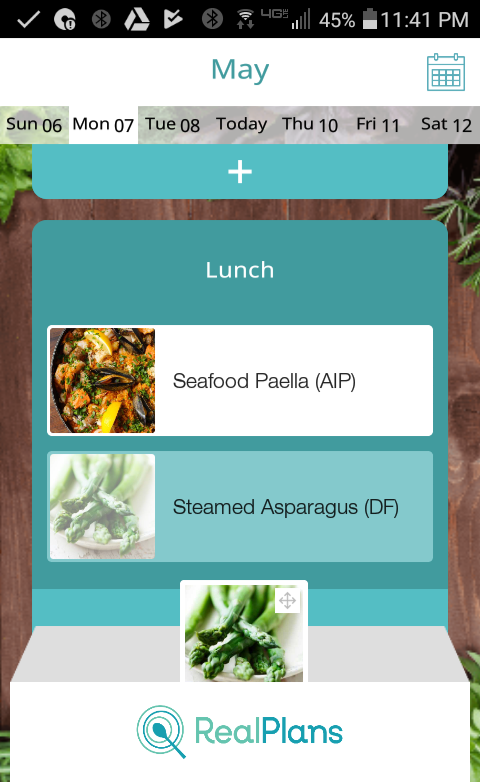 Once on the shelf, you can long-hold the recipe again and drag it to your preferred meal slot.
A horizontal black line will appear in each slot that you are able to place your recipe. Simply let go of the recipe when this line appears, to 'drop' it into place.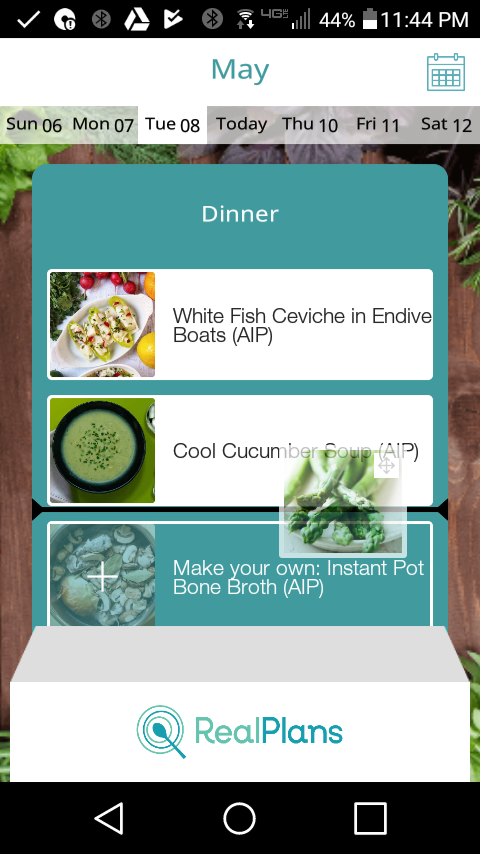 Tapping on a recipe that is sitting on your Shelf will also allow you to Open Recipe Card to see the recipe, Remove From Meal Plan to delete the recipe from your current week's Meal Planner, or Leave On Plan, which will place the recipe back in its most recent meal slot.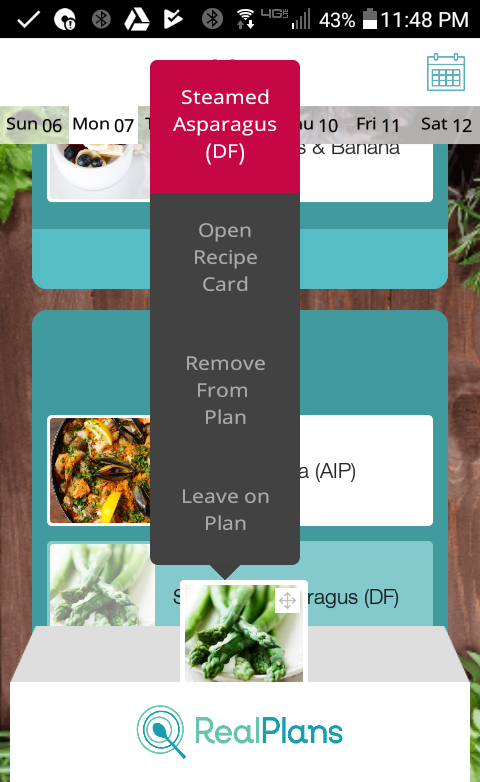 If you have any further questions or require additional assistance, please pop into chat with us, or send us an email at support at realplans dot com.