With our Advanced Filters, you have complete control over your weekly Meal Plan! Choose from a number of available filters that will be sure to provide you with the perfect recipe for each meal.
To begin, visit My Settings > My Meal Plan > Schedule. Click on Add Filter next to any available meal slot.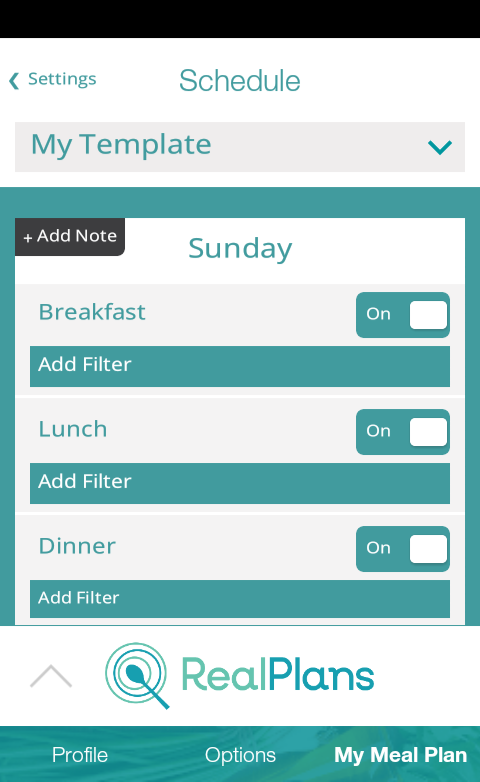 Here you will find a number of different ways to schedule specific recipes. Strapped for time? Schedule a recipe by Preparation Time, or try our 'Simple' Tag. Use our Cuisine filter to schedule international recipes, or select an Origin to make sure you see recipes from your favorite contributor each week.
Alternatively, you can schedule a specific recipe to recur every week by clicking Add Recipe and typing in the recipe title.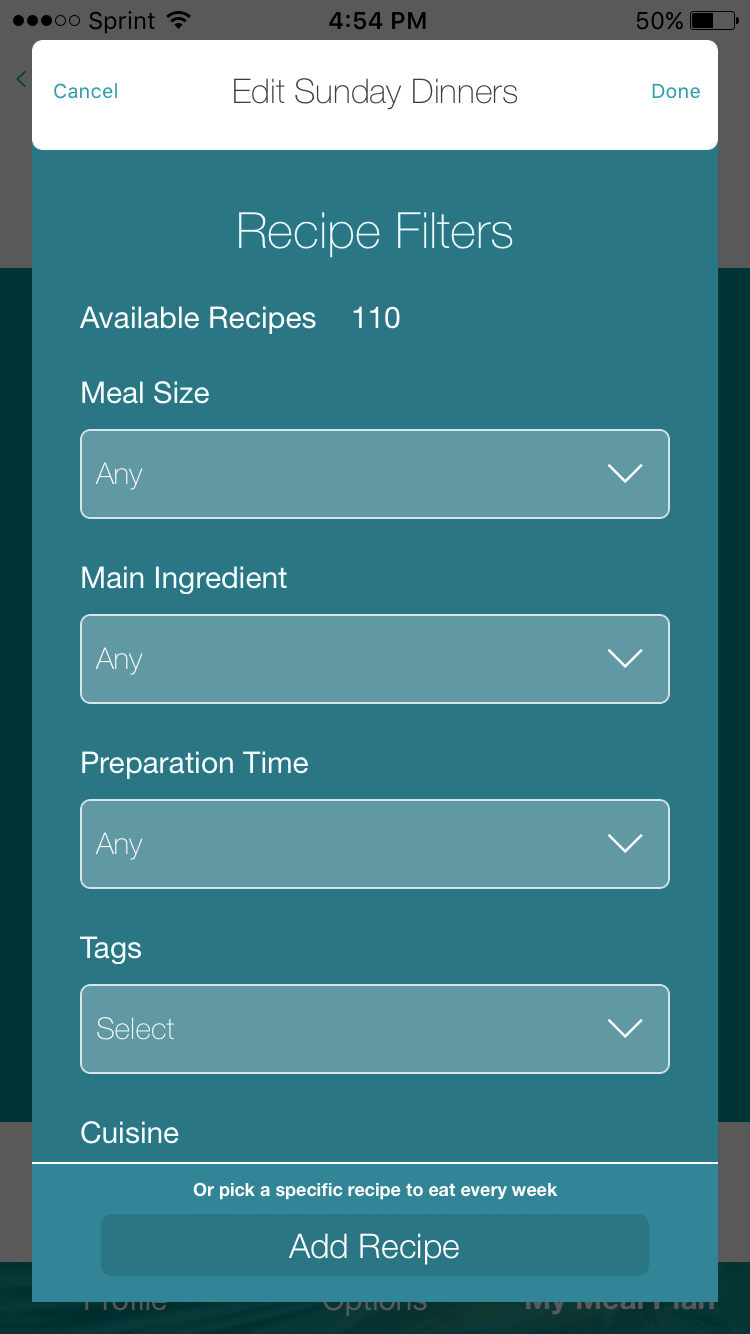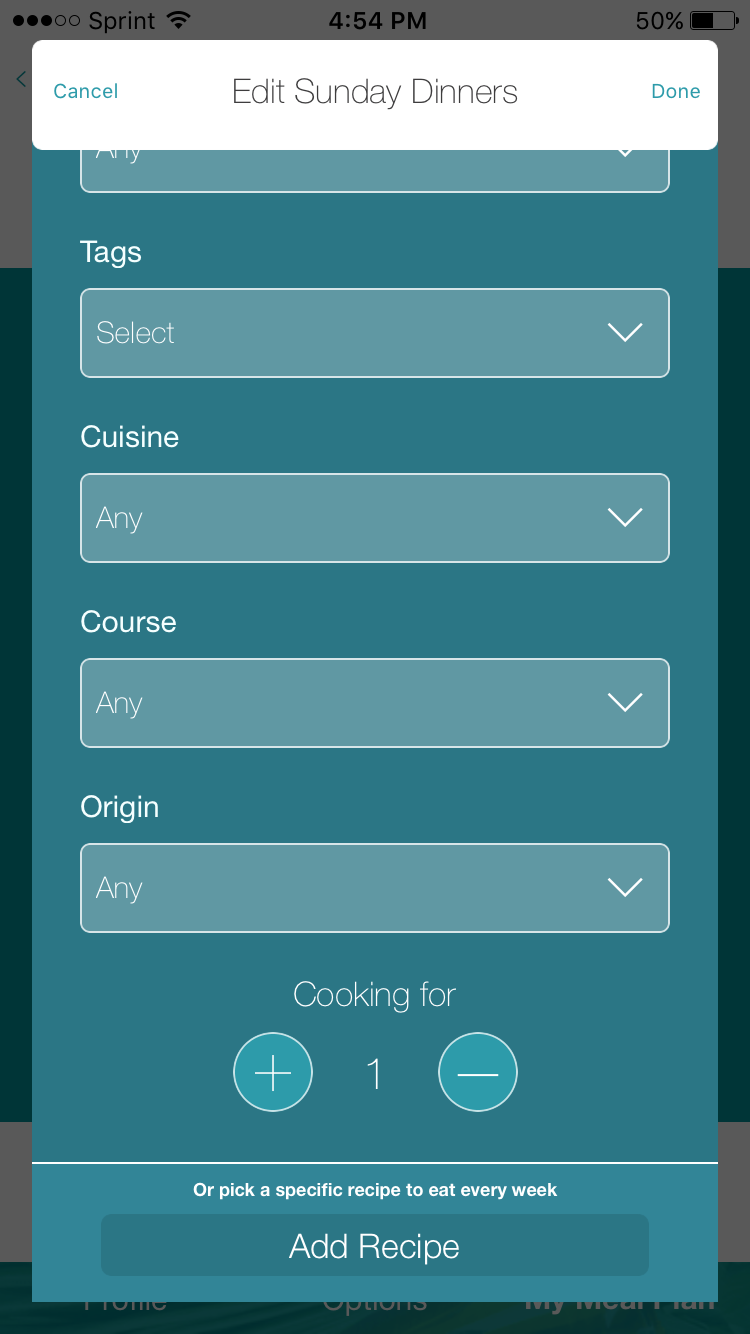 You'll also want to  change the 'Cooking For' number if you'd like to schedule a serving size that differs from your Default Servings.

While scheduling recipes with Advanced Filters, keep your eye on the "Available Recipes" at the top of the screen. If it gets too low, you'll need to edit your settings or import your own compliant recipes (see here: https://support.realplans.com/hc/en-us/articles/203446304-How-to-import-and-schedule-your-own-recipes )
When you are finished, click Done in the upper right hand corner of your screen.
Be sure to click Apply My Changes.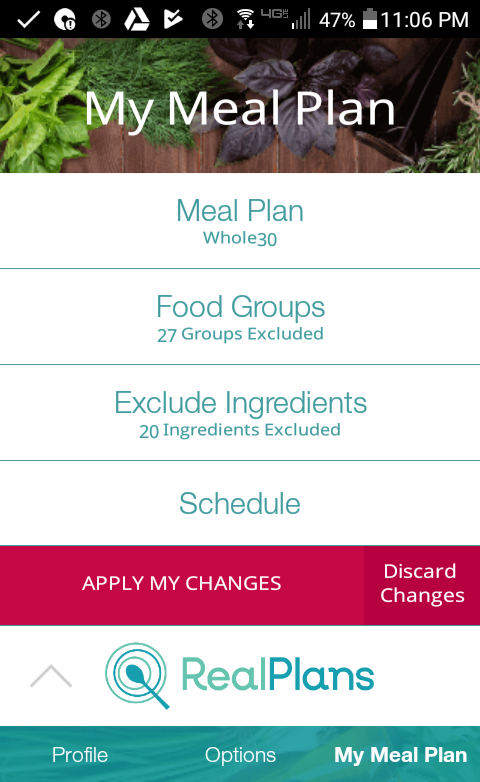 Lastly, choose whether to update your entire Meal Plan or to keep your current week as-is and update only your future plans. Keeping your current week is great if you've already grocery shopped or spent time creating your perfect week!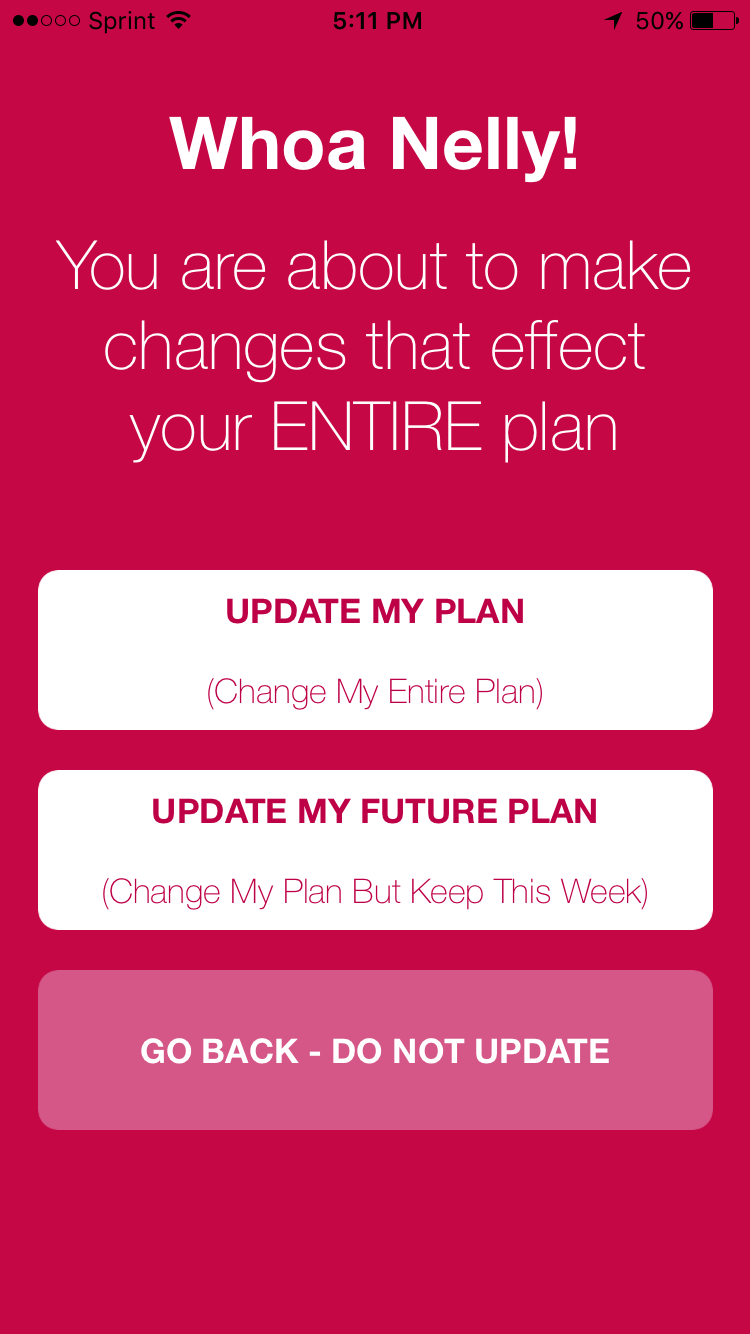 Want to adjust your Advanced Filters on our website? Go here to see the full tutorial along with  detailed explanations of each filter. 
If you have any further questions or require additional assistance, please pop into chat with us, or send us an email at support at realplans dot com.