With the Real Plans App you can customize your plan to include all of your favorite foods, and exclude those that don't work for you. You can even tailor each individual meal to accommodate guests, family traditions, or really anything that comes up.
To begin, click on the gear icon on the bottom right of your app screen. 
Select Customize meal plan and diet. (This option will not be available to you if you are a Whole30 subscriber.)
Select Customize my plan.
On the next 2 pages you can select food groups and ingredients that you want to include and exclude from your entire meal plan.
Click Save and Continue. This will bring your to the Schedule page. Here you can select which meals of the week you plan to cook by moving the toggle to the right.
Remember: Our happiest meal planners do not schedule every single meal. Some meals you will eat leftovers or eat out. Be realistic.
On this same Schedule Page, you can also click to +Add Filter to each individual meal. This is where you filter each individual meal.
You can filter for meal size, ingredients, prep time, and way more. Just remember, it is only filtering for the specific day and meal that you have selected.   
When you are finished, click Continue to add additional filters.
From here, you have the option to Update my Plan or Update my Future Plan.
Choose carefully, if you have already planned your current week and gone grocery shopping, choose Update my Future Plan OR YOU WILL DELETE YOUR CURRENT PLAN!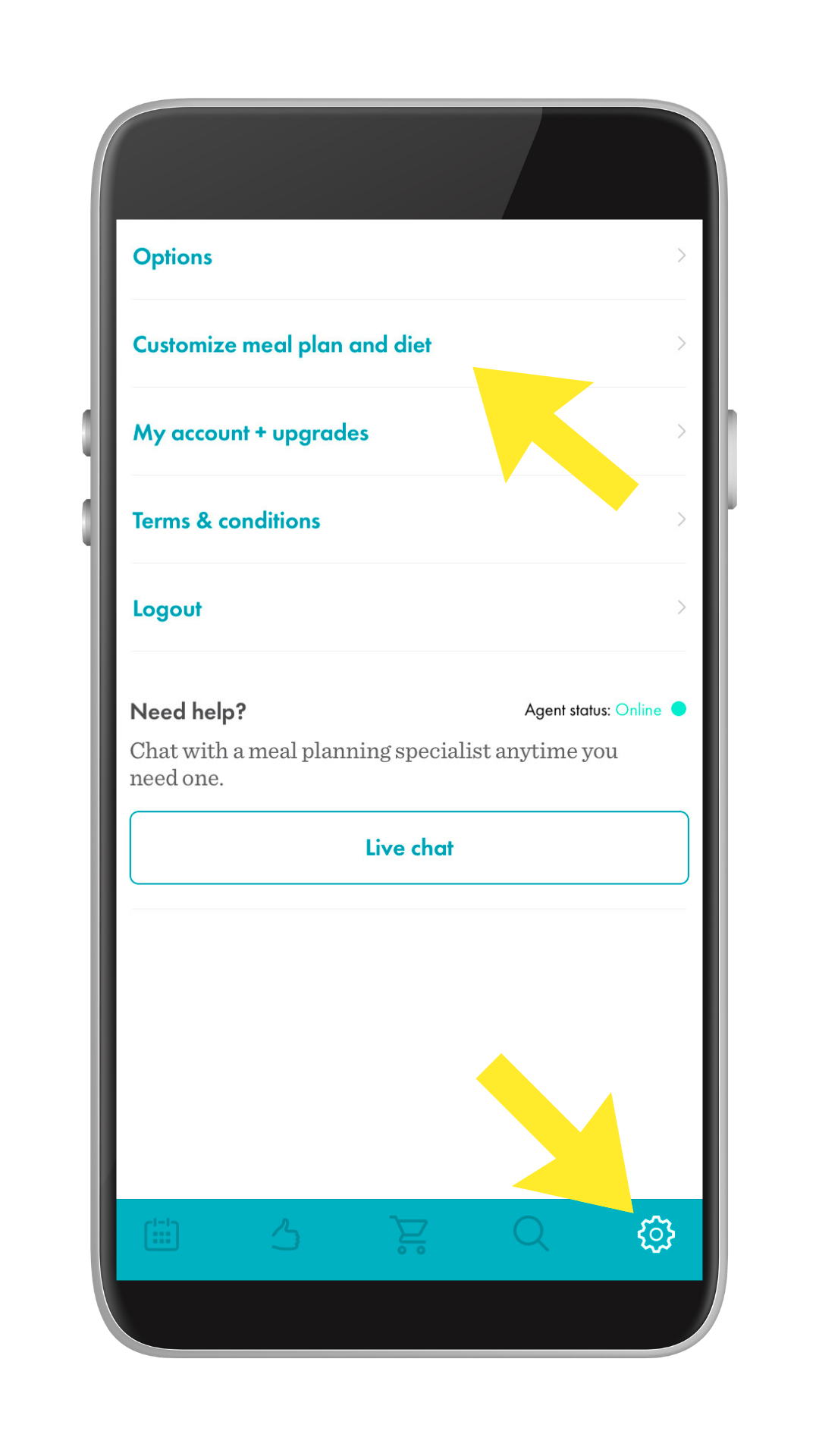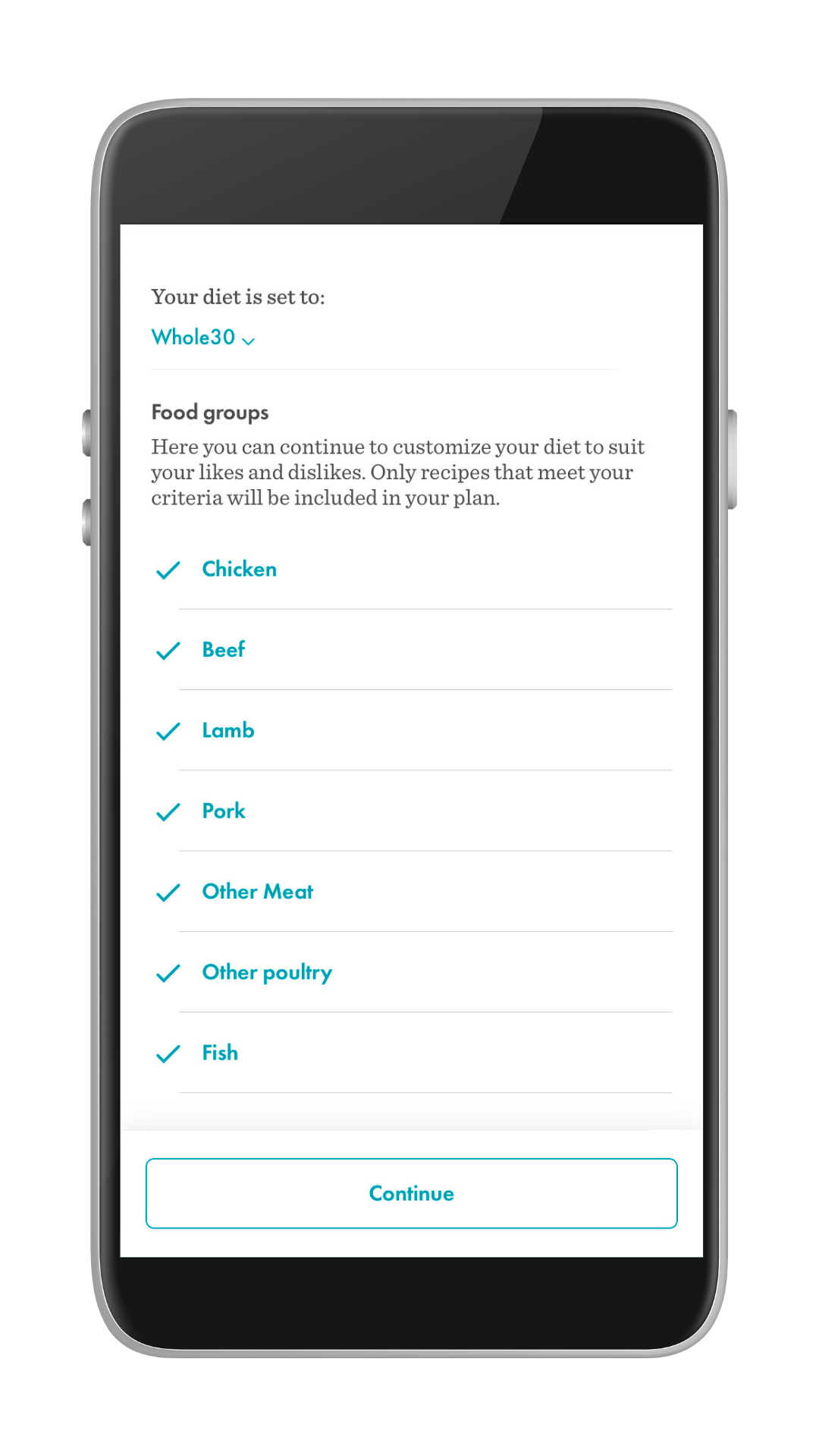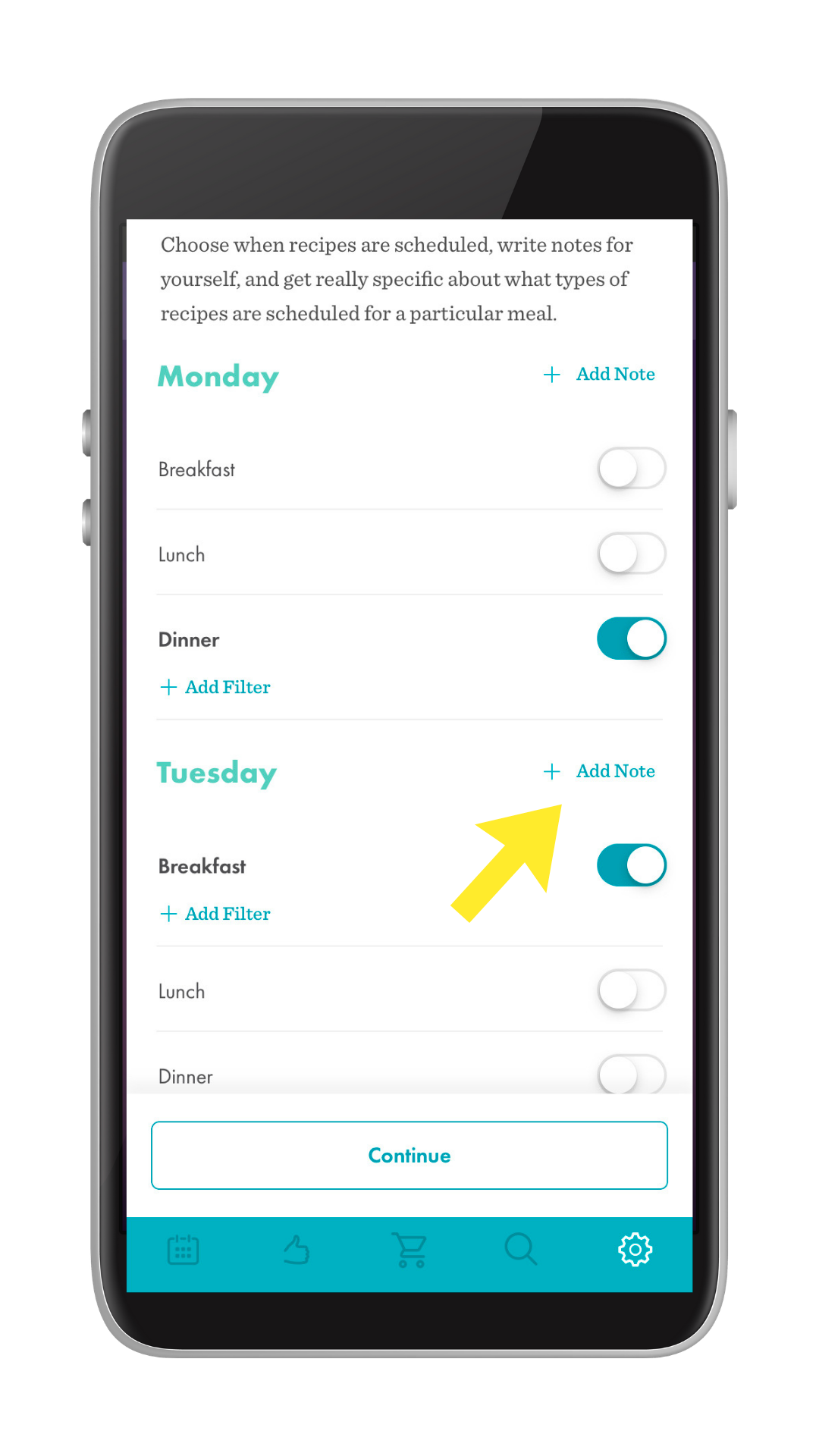 Prefer to adjust your Filters on our website? Go here to see the full tutorial along with detailed explanations of each filter. 
Still have questions? Pop into chat by clicking on the gear symbol on the bottom right of your screen and click the Get Help button. You can also send us an email at support@realplans.com .